2022 Gold Medal Winners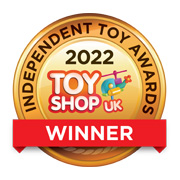 Advent Calendar: Elfie's Christmas Advent Calendar (International Elf Service)
26 personalised, eco-friendly daily advent letters, forming a magical Christmas
Story following the Elves' and their exciting preparation for The Big Delivery
on Christmas Eve.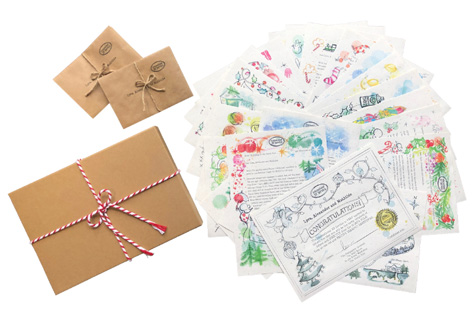 Children's Gifts: Connetix 34 Piece Clear Pack (Connetix)
Enter a dazzling world of infinite possibility and imagination with our Clear 34 piece Starter Pack. Featuring transparent bevelled magnetic tiles in a variety of shapes (including large hexagons!), this pack will allow you to see through to a whole new dimension of Connetix play. Unleash your creativity to construct inspired designs from Frozen castles, glistening snowflakes and icy igloos, to functional windows, crystal glasshouses or pretend glasses.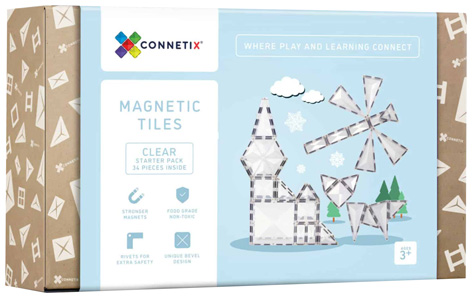 Collectable: Puzzle Palz™ (Sambro)
Build your Puzzle Palz™ collection piece by piece. Choose from Disney, Paw Patrol, Marvel ranges and more, to collect, swap and share….which will you get?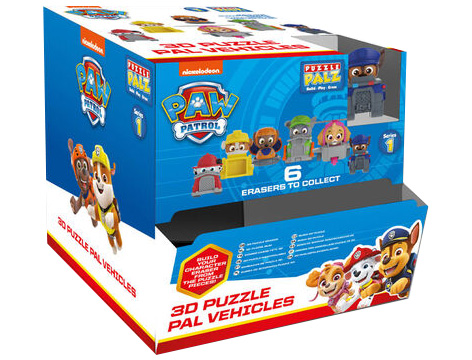 Creative: HUE Animation Studio (HUE Animation)
HUE Animation Studio for Windows contains a camera, stop motion animation book and software for children aged 7-13. STEM.org Authenticated™ £49.95.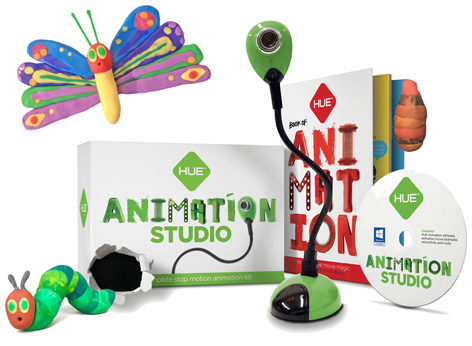 Construction: SmartMax Roboflex (Smart Toys & Games)
Who said robots aren't flexible? Get creative and make your own flexible, crazy robots! Choose your magnetic parts, bend, extend, assemble, and play!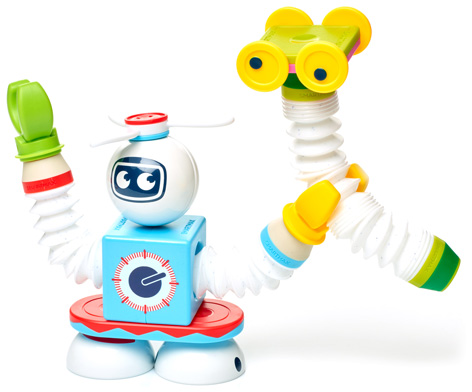 Eco: Eco Apron (SES Creative)
Wear this ECO apron and you can colour, paint or craft without getting your clothes dirty. The apron is made of 100% recycled PET bottles and is specially designed for our ECO line.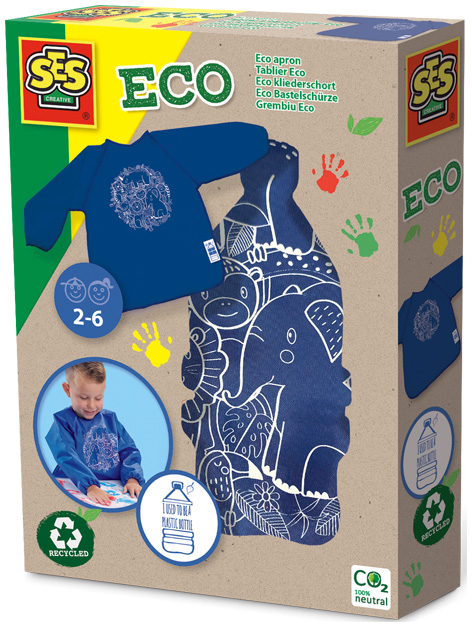 Educational: Monster Counters Activity Set (EDX Education)
The Monster Counters Activity Set brings maths learning to life in a fun, engaging and interactive way for children aged 3y+. The set includes 72 colourful monster counters (featuring 6 different characters!), 10 double-sided game cards (with varying levels of difficulty) and a spinner.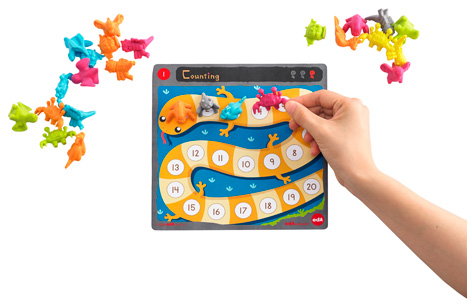 Electronic: Push n Glow Fire Truck (BB Junior)
Cute light up and sound fire truck built specifically for small children This vehicle looks like a cartoon character, complete with big eyes on the windscreen. Press down on the top and the sirens illuminate and make authentic emergency sounds. Try Me packaging too.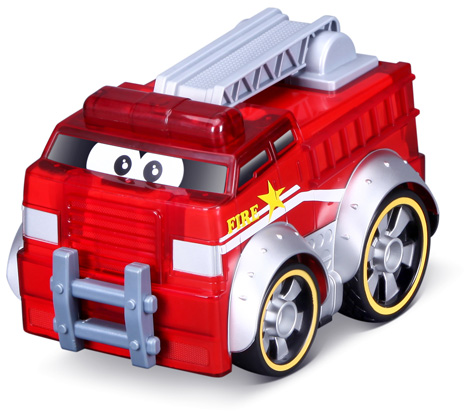 Games (Action): It Takes Two To Mango (Ginger Fox)
Make the silly faces to match your Mango cards. Think another player is making the same face then shout "MANGO!". If your cards match add them to your ripe Mango pile. If they don't match, you pick up a Rotten Mango token. The player with the most ripe Mangos is the winner!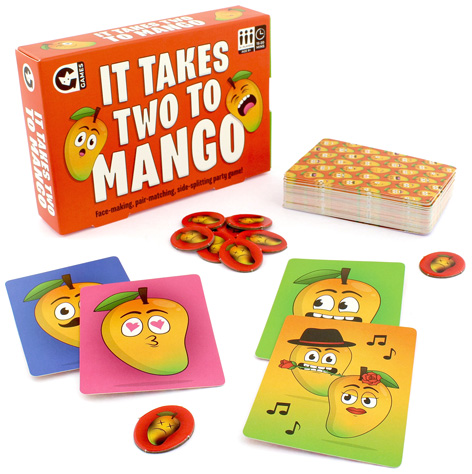 Games (Board): The Shakespeare Game (Laurence King Publishing)
Make Your Fortune in Shakespeare's London: An Immersive Board Game. Learn Shakespeare as you play this new board game for all the family.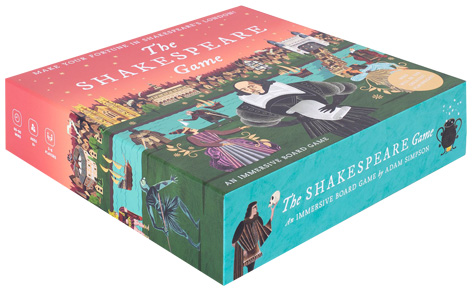 Games (Card):Heroes of Hogwarts Top Trumps (Winning Moves)
Rediscover the legacy of Hogwarts' finest students, teachers and defenders in this new Top Trumps Special. Shuffle and deal: time to take on Lord Voldemort!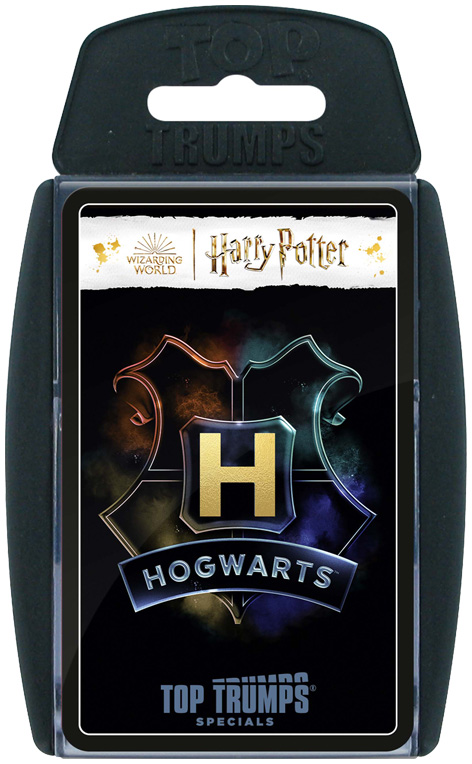 Games (Educational): Got IT! (Happy Puzzle Company)
The world's first game featuring Braille, Semaphore, British Sign Language and Morse Code. 960 family-friendly, general knowledge code-breaking challenges.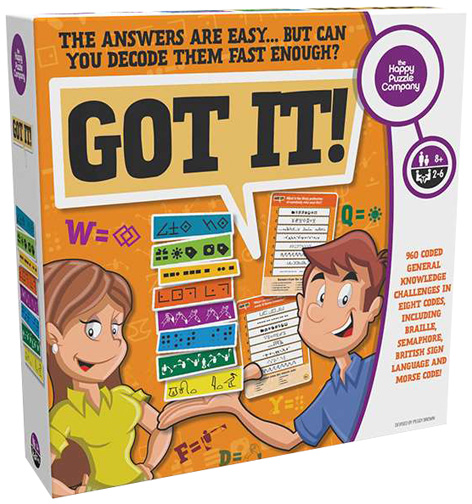 Jigaws & Puzzles: Star Wars 3D Puzzle ~ The Mandalorian & Grogu (Kidicraft)
Blast off into galactic action and adventure with this impressive 500pc Prime 3D Star Wars puzzle featuring The Mandalorian, the battle-worn bounty hunter and Grogu, know to many as simply 'the child'. This puzzle really is a force to be reckoned with! Actual puzzle size 61 x 46 cm, suitable for ages 6+.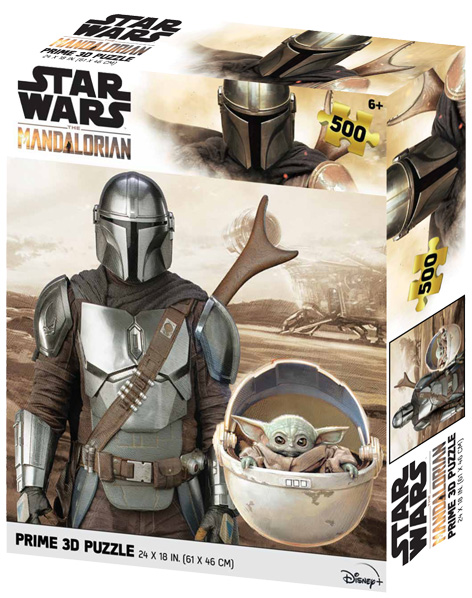 Licenced: Jurassic World Real FX Baby Blue (Wow! Stuff)
A movie-scale baby dinosaur that comes to life in its owner's hand! Looks real, feels real and sounds real with 40 + sounds and actions.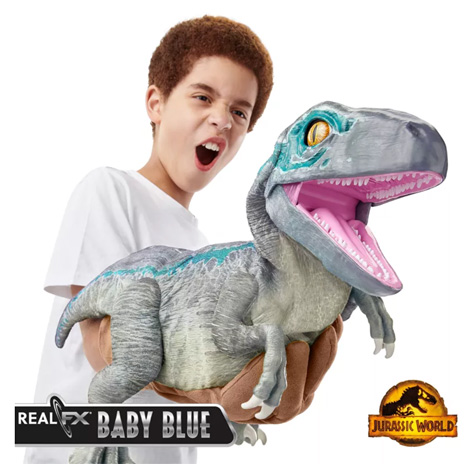 Music: CoComelon JJ's Musical Freeze Dance Boots (Wow! Stuff)
Now you can play musical statues just like JJ! Dance until the music stops. If you move the boots will announce it! Mode 2; dance, walk or run to hear favourite rhymes.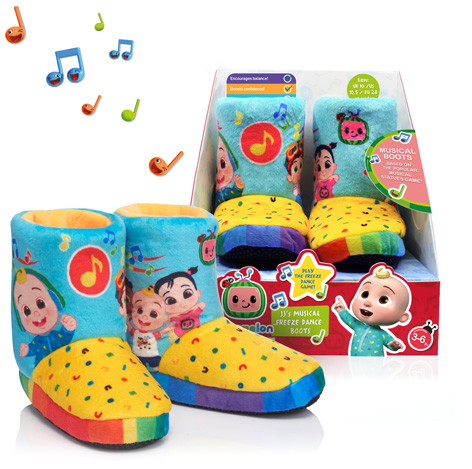 Novelty: Supermasked Stretchy Tech Figures (EOLO Toys)
Based on the super fun story of the Supermasked animated series, these stretchy figures with sounds and sensors characterised by a sequence of villains and superheroes and come with an app game.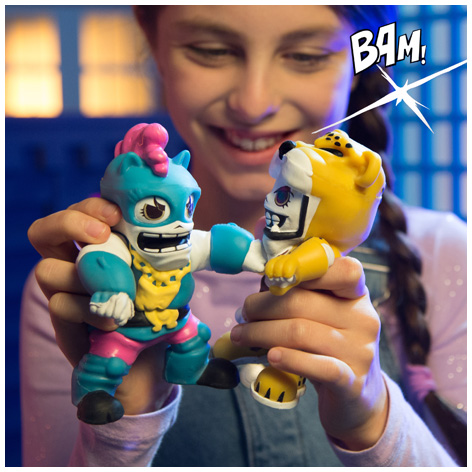 Outdoor: Rainbow Space Hopper (Tobar)
Reimagined version of our classic space hopper! This 60cm bouncy ride-on toy has a sky blue design with cloudy details right across it, and the front features a big and bright rainbow decal. It's a childhood classic!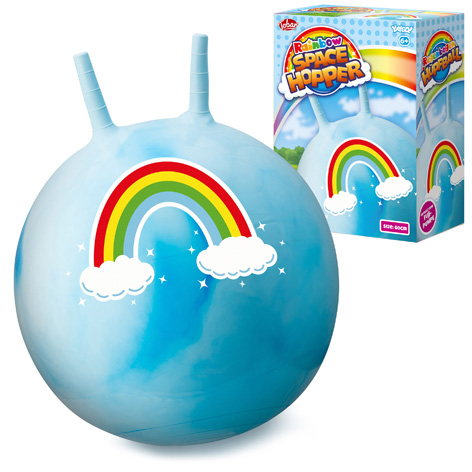 Pocket Money: Crazy Aaron's Hypercolour Super Scarab (DKB Toys)
The ancient Egyptians were amazed by the scarab beetle. Its beautiful, color-shifting exoskeleton — which mirrors light in tones of purple, blue, red, and copper — appeared magical and beyond the powers of man.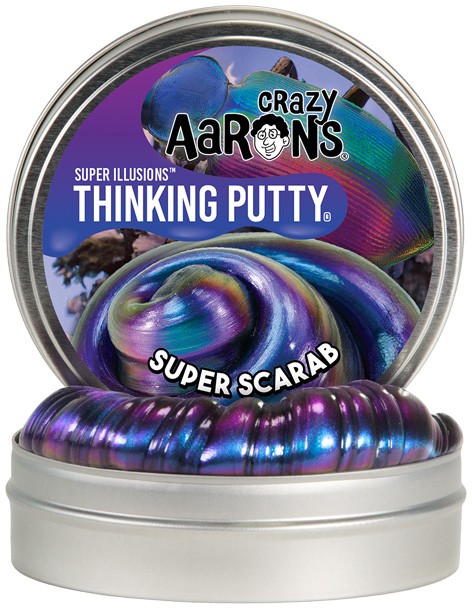 Pre-school: Numberblocks Stampoline Park Stamp Activity Set (Learning Resources)
With reusable stamps and washable inks in the Numberblocks unique colours, children can create their own Numberblocks adventures based on the popular Stampoline Park episode.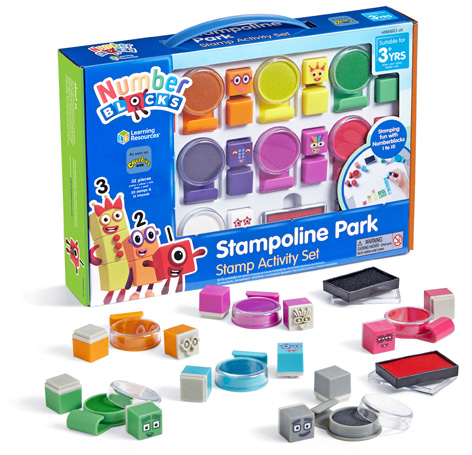 Radio-contolled: Nikko Rock CrushR! (Nikko)
Patented Auto-Expanding wheels, you'll have the grip to crush any course. Comes fully ready to use, including 3x AAA batteries for the transmitter and the latest 9.6V LiFe-PO4 battery and USB quick charger.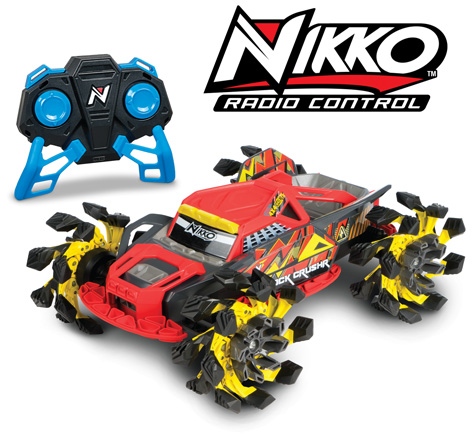 Ride-on: Xootz Bumper Car (Wilton Bradley)
The ultimate ride-on for young children to have fun with at home or in the garden. With two simple joysticks, your little one can reach speeds of up to 5km/h and spin a full 360 degrees. But don't worry, the rubberised-based offers protection like a real bumper car. It has two LED sidelights and a light-up back panel.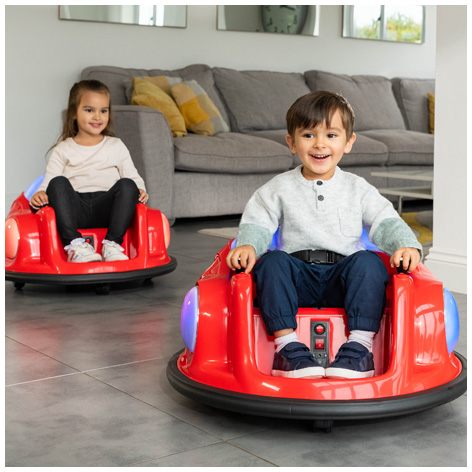 Role play: Vanity Table (Le Toy Van)
This stunning dressing table is full of timeless elegance to delight little ones. Victorian inspired oval mirror, 2-tiered table, storage drawers and ornate stool.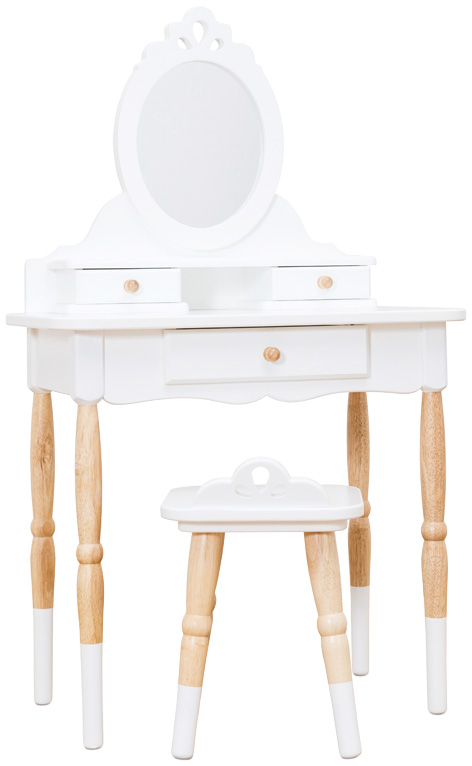 Soft: Curlimals (Golden Bear)
These fantastic electronic plush pets move, talk and respond to touch with their own unique sounds: cuddly woodland creatures with adorable features!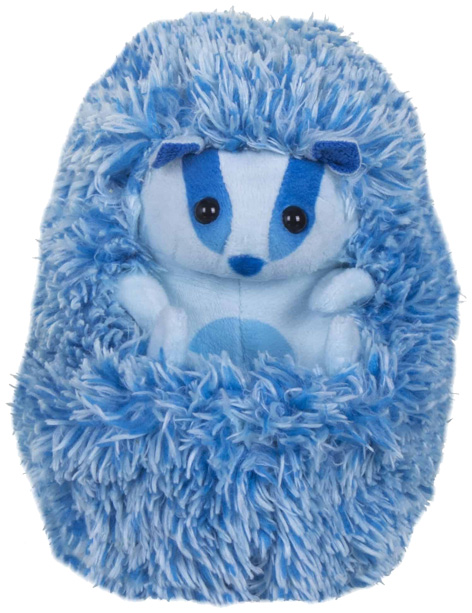 Special Needs: Rainbow Slug (HGL)
Fascinating fidget toy in rainbow colours also available in neon, and solid colours. Featuring a satisfying sound and ingenious design made to be twisted, bent, compressed and extended for hours of sensory fun.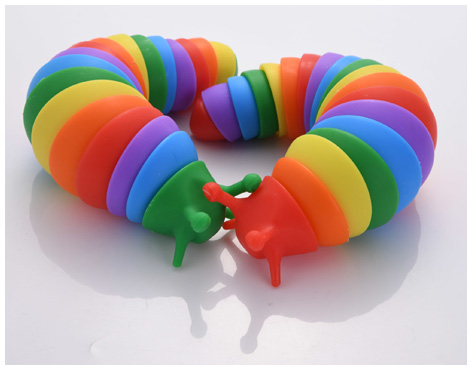 STEAM: Miko3 (Miko)
Ridiculously smart. Seriously fun. Meet Miko 3: the brainy little AI robot friend that brings the magic of playful STEAM learning to kids everywhere.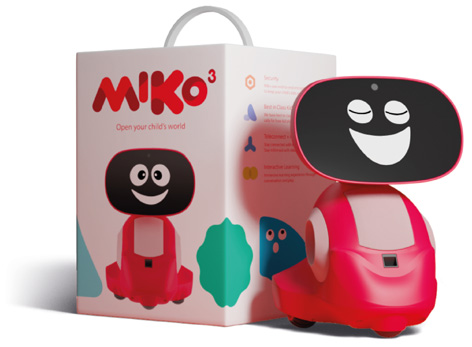 Vehicles: Action Heroes Police S.W.A.T Truck (Flair)
The Policeman is ready to drive his S.W.AT. truck to complete special missions. The vehicle playset is contains over 20 accessories and a 2 in1 figure.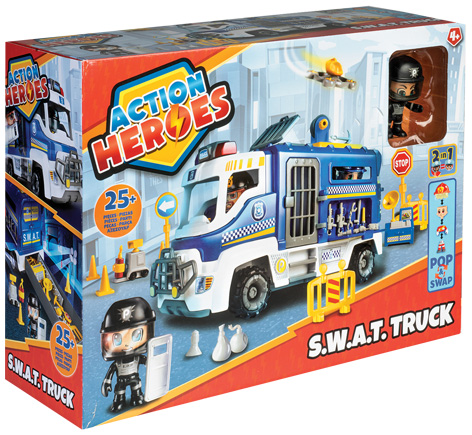 Wooden: Ferris Wheel (Jaques Of London)
Open your Wooden Ferris Wheel to reveal a fully assembled carnival ride, complete with three wooden animal friends, vibrant colours, and a handle to make it spin!