2022 Silver Medal Winners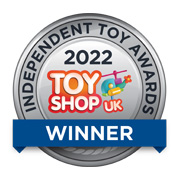 Children's Gifts: Write Your Own Fairy Tale - Story Writing Gift Set (Magical Story Jars)
Along with space to write and illustrate stories, the notebook contains a spell for a magical story (used in conjunction with the story jar), a story rainbow demonstrating how to structure a story (in both a fun and engaging way) word banks and also 15 different story writing tips from the fairy tale characters found in the accompanying story jar.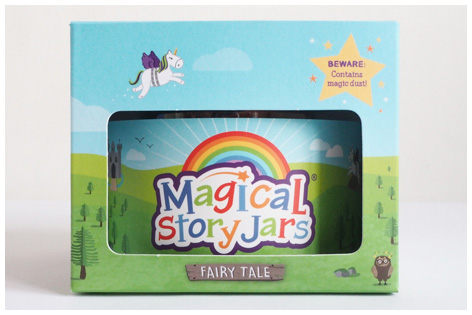 Children's Gifts: Alexander Toys (Origami 3D Peacock)
Create the most beautiful 3D paper sculpture by combining patented modules, aided by comprehensive paper and video instructions. An ancient art, with a modern twist!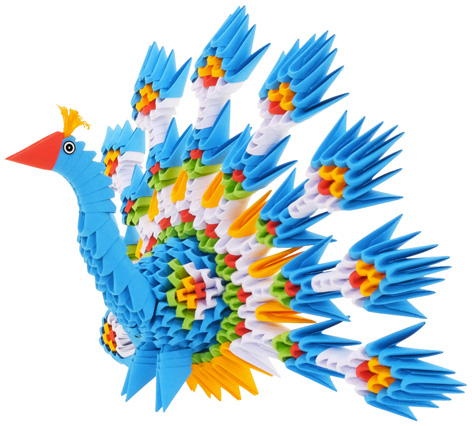 Construction: Connetix 202 Piece Pastel Mega Pack (Connetix)
This pack is the ultimate option to kickstart or grow your magnetic tile collection. Expand the range of colours children know with our hues of rose, berry, peach, mint, emerald, lemon, violet and sapphire. Providing endless possibilities for creativity and learning through PLAY, our Pastel Mega Pack is the perfect option for siblings, family and/or friends to enjoy building MEGA Connetix creations together!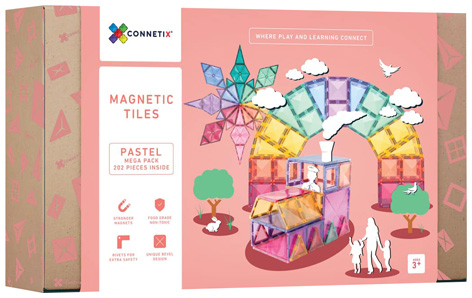 Educational: MathLink® Cubes Numberblocks 11-20 Activity Set (Learning Resources)
Children Numberblocks MathLink Cubes to build the Numberblocks Eleven to Twenty in all the ways shown in the series, and master early maths skills through fun activities.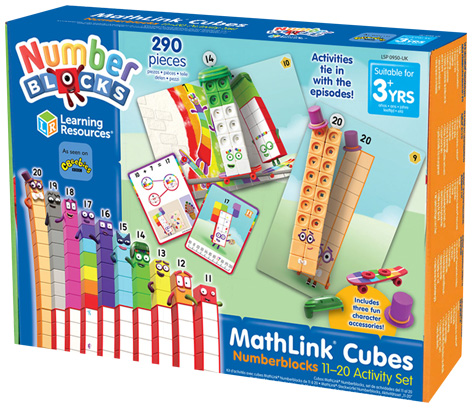 Games (Educational): Grizzly Gears (Smart Toys & Games)
Rotate the trees to guide the characters through the forest... but beware of the bear! A twisting puzzle game including 80 multi-level challenges.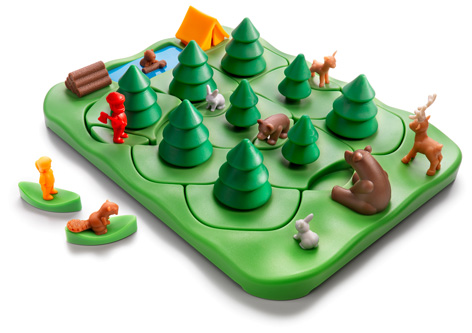 Jigsaws & Puzzles: England Map (Very Puzzled)
The Very Puzzled England map jigsaw puzzle consists of 100 pieces and each region of England is represented with a variety of landmarks, monuments and attractions that will provide endless fun and topics of discussion that can be used as a fun way to learn for both children and adults.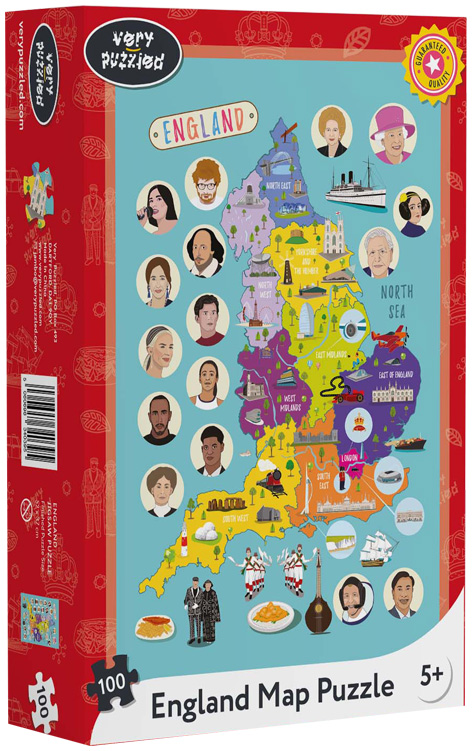 Licenced: Taskmaster The Secret Files (Ginger Fox)
The Secret Series Game invites you and your family and friends to take part in your own series of Taskmaster games at home. Carry the scores from each individual game forward into the next until you complete 10 'episodes' to crown an overall Series Winner!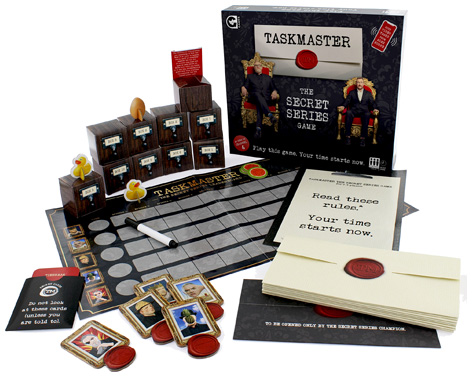 Outdoor: 6ft x 9ft JumpKing Rectangular Combo Pro Trampoline (YJ Europe)
A great starter trampoline suitable for smaller children. It has a Cool Grey surround pad which covers the galvanized trampoline springs. Designed and built by Jumpking with added base strength and many other qualities associated with quality Jumpking trampolines.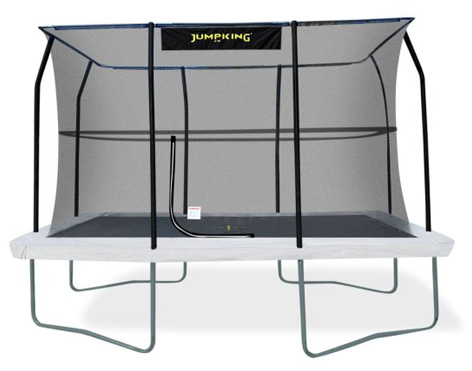 Pre-school: Playhouse Waterwall (Wilton Bradley)
Teaching kids' valuable lessons through the art of play, Water Wall is the perfect companion that gets kids outside and away from the screen. Kids will learn about gravity, angles and water flow, creating limitless combinations for water to flow as they build unique streams of water. With a range of modular accessories included, kids can have fun creating their own water flows and seeing their problem-solving skills come to life as they pour water from the top.

Ride-on: Bubble Go (Wilton Bradley)
Watch little ones faces light up as they scoot off in style on the new Bubble Go!
Featuring a detachable bubble machine, simply add bubble solution and watch as hundreds of bubbles appear! With a simple tilt and turn steering, these three wheeled scooters are perfect for giving little ones the confidence they need to grasp the basics of scooter riding, whilst incorporating some fun bubble action! Featuring a wide foot plate for stability and a rear brake, kids can learn fast and have lots of fun while doing it!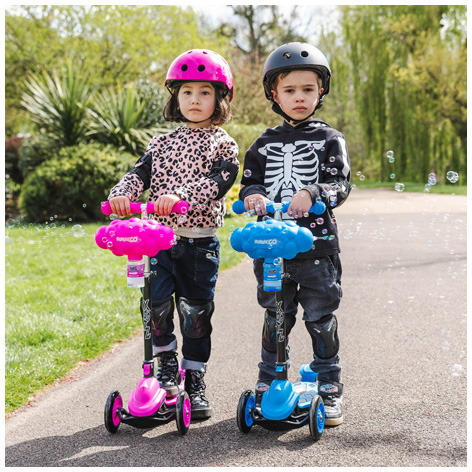 Role play: Peppa's Clever Plane (Wow! Stuff)
Using Clever Tech, Peppa's Clever Plane detects movement! Hear Miss Rabbit's on board commentary as your child flies through the sky, "We are turning left" and "Now we're turning right"! And more!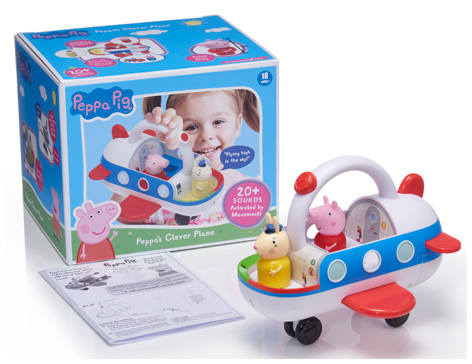 Soft: Tan Tan The Orangutan (EOLO Toys)
EOLO's Jiggly Pets walk, dance, shake their arms, and wiggle their ears to the beat of snappy tunes. Get ready to get shaking with your new pet and enjoy hours of adorable fun!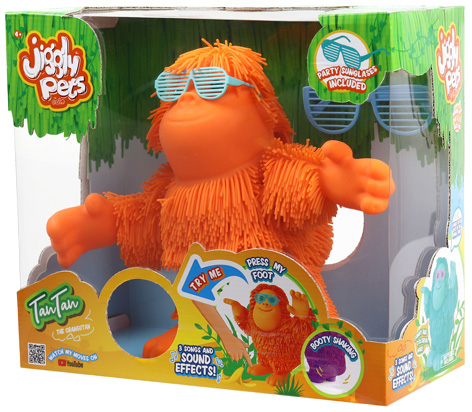 STEAM: Inventions (Toyi)
Toyi Inventions is an eco-friendly creative building kit that enables children to transform everyday objects into vehicles with wheels, helicopters, pulleys, ferris wheels, and other mechanisms!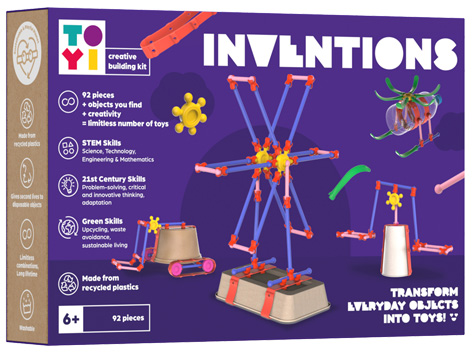 Vehicles: Massey Ferguson Tractor with Three Trailers (Bburago)
Hugely detailed model of a Massey Ferguson 8740S farm tractor. The red chassis and mud guard sit above four chunky wheels with authentic looking deep tread tyres. Features full interior details just like any other Bburago model vehicle. Includes a set of three trailer accessories.