2023 Gold Medallists

Children's Gifts: Dino Dash (Laurence King Publishing)
There are 49 unique puzzle pieces, each in the shape of an entire dinosaur, clustered together along with an asteroid.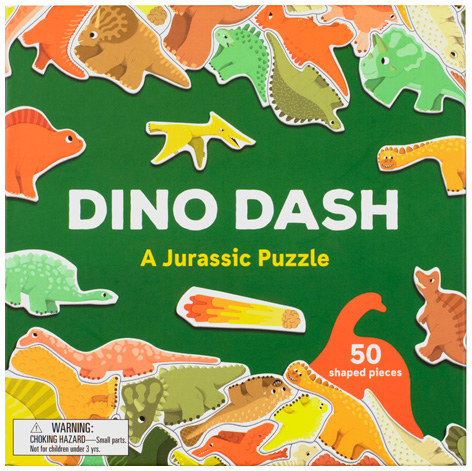 Collectable: Sylvanian Friends Mermaid Castle (Epoch Making Toys)
Suitable from age 3+, this beautiful, pastel coloured castle is packed with 12 fun ocean themed attractions including a marine merry-go-round, jellyfish swings, rocking fish, floating pole, clamshell bed, submarine, secret cave, treasure chest, an ocean café, an elevator and a rainbow dream ship.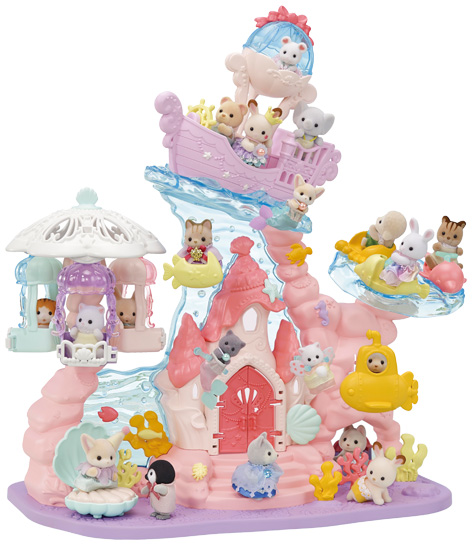 Creative: Maped Helix (Maped Creativ Dino Factory)
Build the skeleton using the wooden 3D puzzle. Then, cover the wooden skeleton with light dough; a light weight, flexible dough that hardens in 4 hours.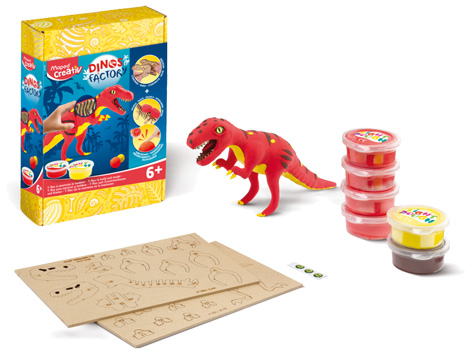 Creative: Dino World 40-Piece Magnetic Construction Set (MAGNA-TILES)
Volcanic explosions, molten lava and hours of imaginative play are bursting from the Dino World 40-Piece set! Four, oversized, magnetic dinosaurs navigate a rocky volcanic terrain.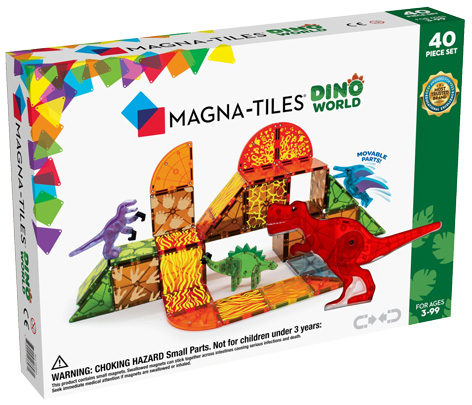 Dolls: Miraculous Magic Heroez Reveal Dolls (Bandai)
A unique unboxing experience! Add water to the container and swirl it around to reveal an articulated Marinette doll in one of her superhero costumes.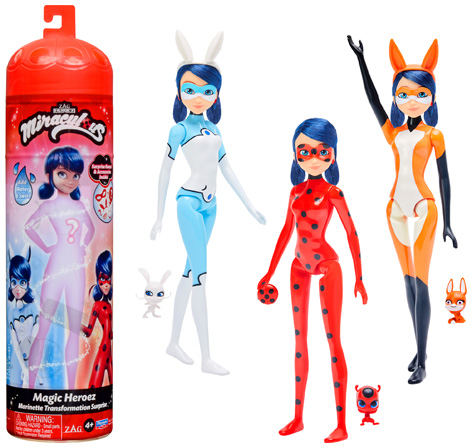 Eco: Green Beedz (SES Creative)
These three cool dinosaurs can all be made with the Green Beedz triceratops iron on beads set! The mix of plant-based iron on beads and the pegboard made of recycled plastic makes this a sustainable alternative to regular iron on beads. The Green Beedz iron on beads are fully compatible with other iron on beads and can therefore be used with our existing collections.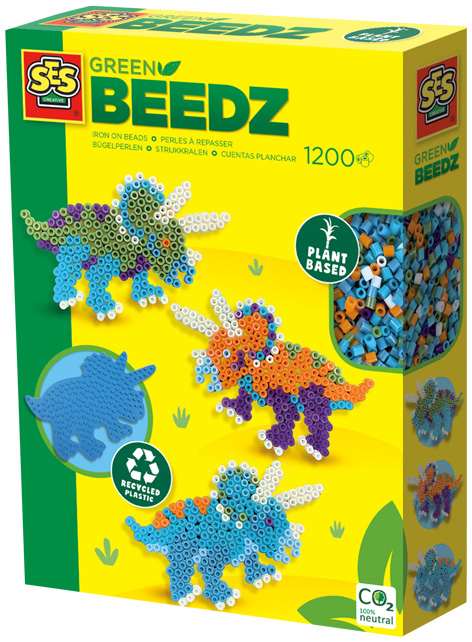 Educational: HUE Animation Studio
HUE Animation Studio contains a camera, animation book, and software for Windows and macOS. £49.95 from huehd.com for ages 7-13. STEM.org Authenticated™.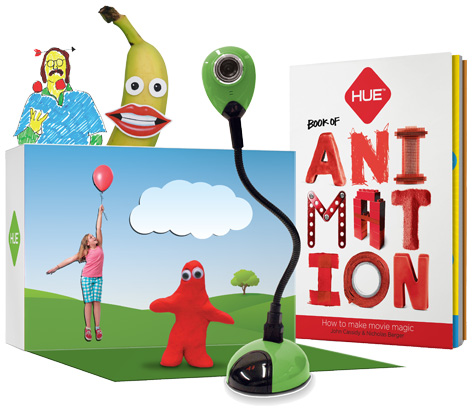 Electronic: Gummymals (EOLO)
These squeezable gummy bear-shaped toys include more than 20 interactions and sounds. Their bright colors and 4 LED interactions stimulate child's senses. They come with a coke bottle to feed them.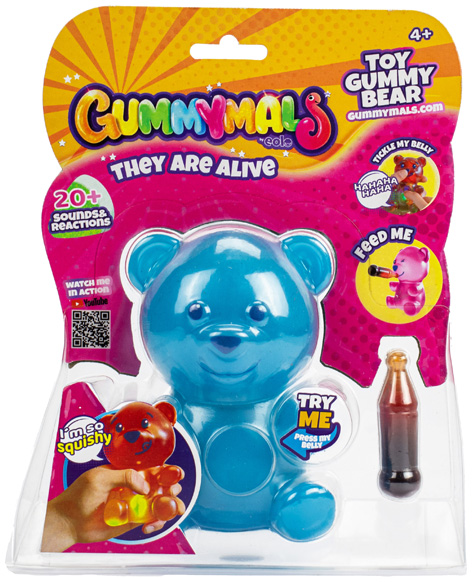 Game (Action): Animal Keeper (Cayro)
Have you ever imagined what it would be like to work in an animal reserve? Help us to make sure everyone is counted and pay close attention to make sure nobody is neglected. Save these endangered species using your maths skills and have fun with these adorable animals.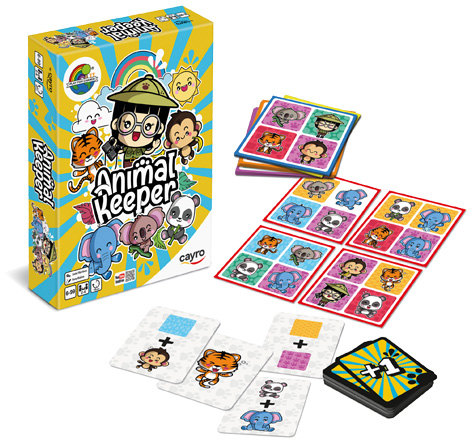 Game (Board): Squishmallows Monopoly (Winning Moves)
Squishmallows™ MONOPOLY features favourites from the Classic Squad to Fantasy Squad. Collect every space, outsmart your opponents, and collect enough Squishcash to win the game!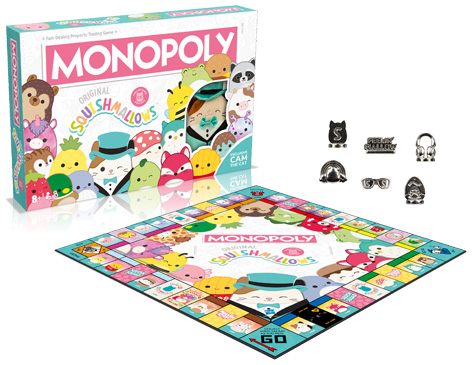 Game (Card): Monster Chef (Laurence King Publishing)
A card game in which children play short-order cooks competing to be the first to complete a revolting sandwich for their monster customers.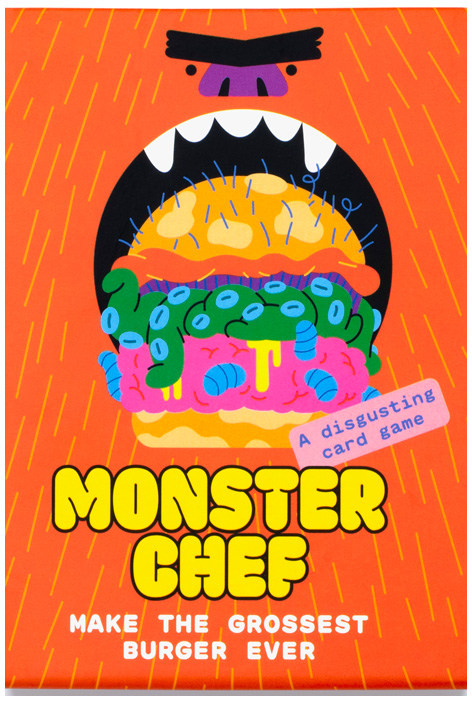 Game (Educational): Cats & Boxes (Smart Toys & Games)
Move the puzzle pieces one by one until all of the cats are inside a box. This sequential puzzle game includes 60 multi-level challenges.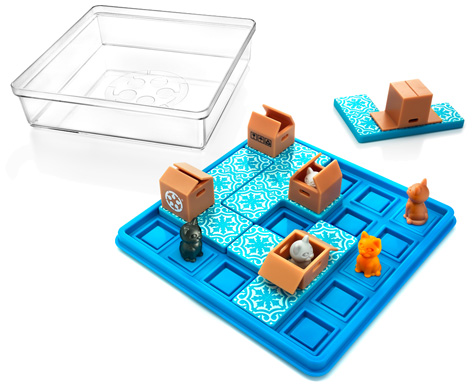 Jigsaws & Puzzles: Numberblocks Counting Puzzle Set (Learning Resources)
As children complete the 20 counting puzzles, they'll be counting the Numberblocks and Numberblobs, identifying each Numberblock's Numberling, as well as building colour recognition and fine motor skills.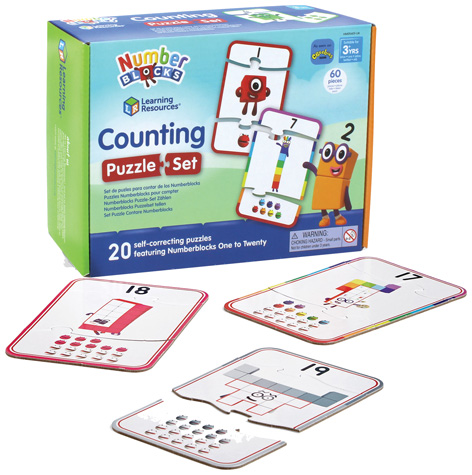 Licenced: Real FX Jurassic Park T-Rex (WOW! Stuff)
This baby dino comes to life in your hand! It bites, lunges, growls, roars, and sniffs. Including T-Rex sounds from the Jurassic Park and Jurassic World movies!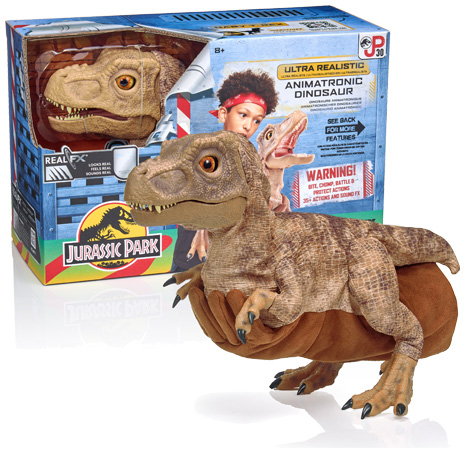 Novelty: Micro Fidgetz (HGL)
Five toys in one, one you can see at the top of the tub and then four more hidden underneath in sealed bags. All mini copies of proper toys, all work as fidgets. Twenty five to collect and swap.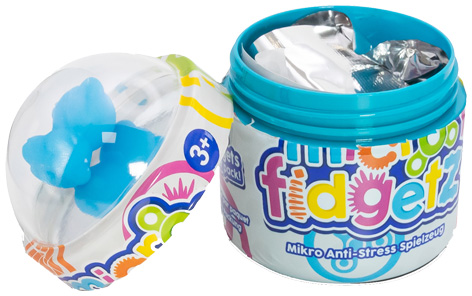 Outdoor: X-Shot Skins Lock Blaster (ZURU)
This blaster comes with a QR code to discover your unique lock combination. Unlock your personalised blaster to start the fun with the eight-dart rotating barrel to blast through darts in seconds and strike targets up to 27m (90 feet) away!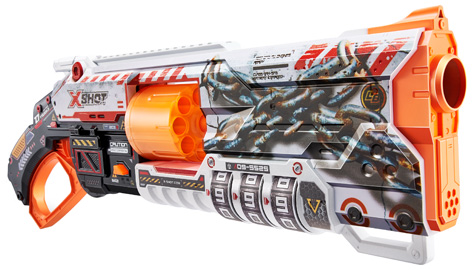 Pocket Money: Sooo! Mini Lil Sisters (LOL Surprise)
These Lil Sisters have just gotten a mega upgrade in mini size! Each Sooo Mini! L.O.L. Surprise Lil Sisters doll has a mini L.O.L. ball for EVEN MORE unboxing than ever before! Find favourite characters like Lil Hoops MVP from the very FIRST L.O.L. Surprise series, as well as Lils from other fan-favourite series like Glitter, Dance Dance Dance , All-Star Sports, and more!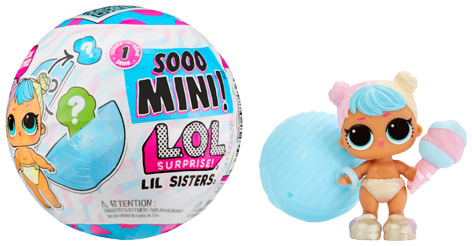 Pre-School: My First - Where Do I Live? (SES Creative)
Where do bears live? What about cows? And where do owls sleep at night? With the Where do I live? Sticking animals set, young children can learn about animals' environments. They not only learn where animals sleep, but they also develop their fine motor skills and imagination.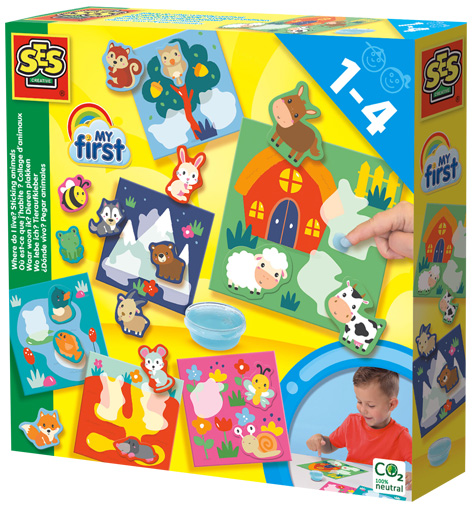 RC: Mega Chomp (Flair)
Look out! Beware of shark-infested floors! Mega Chomp is the mega- sized great white shark remote control toy you control on land. A swishing tail and half submerged body turn any floor into shark- infested waters.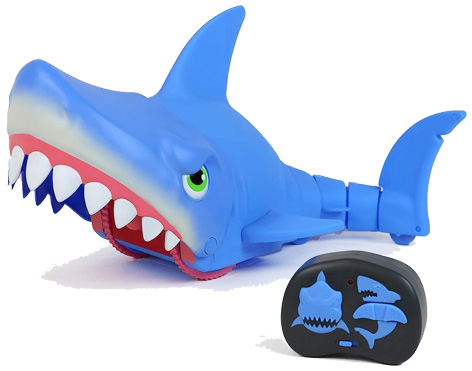 Ride-On: Scuttlebug (Mookie)
The one that started it all. The Scuttlebug is a revolutionary foot to floor 3 wheel ride-on that provides a stable, smooth ride and freedom for children to explore the world around them. Helping to develop balance and steering skills, when play time is over this Bug has a simple 3 step folding system for easy storage.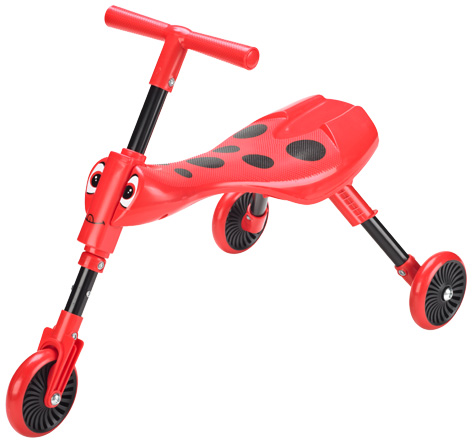 Soft: et Simulator X Treasure Plush (Click Distribution)
Reveal your own adorable pet treasure with the Mystery Treasure Plush from the hit game, Pet Simulator X! Hidden in your treasure chest could be a range of pets: from a lovable, huggable Dog, to an amazingly adorable Axolotl.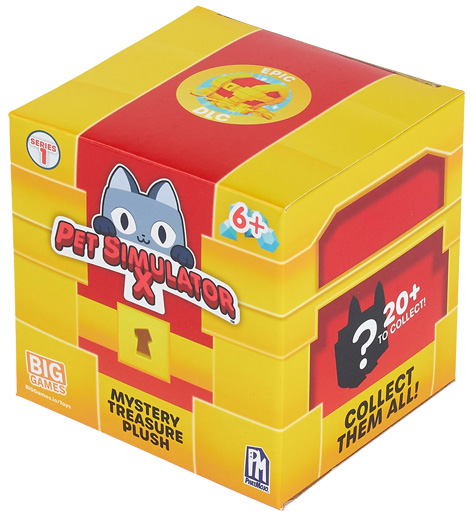 Special Needs: 50 Piece Rainbow Transport Pack (Connetix)
Gear up for epic vehicle fun with the Connetix Transport Pack. Discover STEAM learning and navigate magnetism and motion to create your very own vehicles!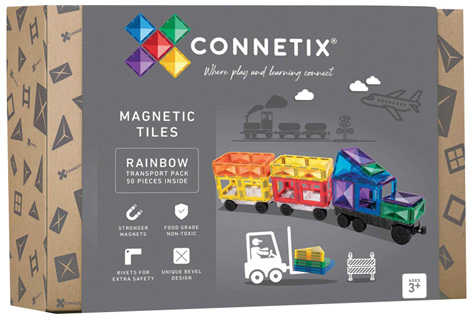 STEM: National Geographic Cool Reactions Chemistry Kit (Bandai)
The experiments in this kit demonstrate the principles of Acid-base reactions, pH indication and colour-change reactions. Contains enough materials to do experiments more than once.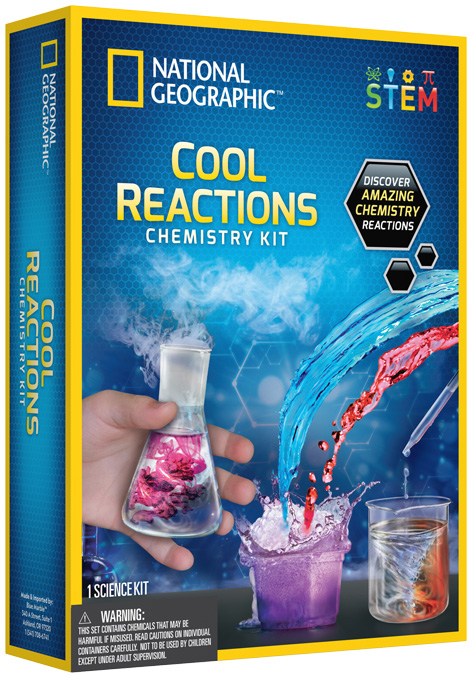 Vehicles: Massey Ferguson Farm Set (Maisto)
Farm vehicles are top sellers and Maisto have the top tractor brands for young farmers everywhere, this Maisto Massey Ferguson farm set is the iconic Massey brand in miniature at a great price.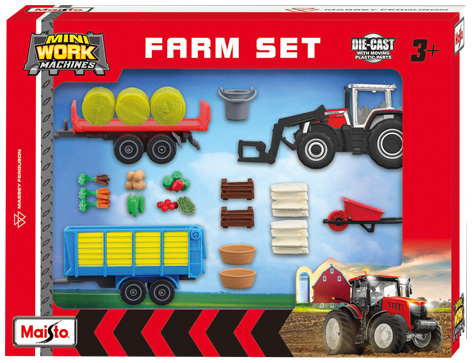 Wooden: Lion Pull Alog Toy Box (Bee Smart)
Decorative wooden toy-chest on wheels is sturdy and perfect for toddlers. Tidy-up toys, collect/store books and for imaginative play inside/outside! Great British gifts UK designed.