The Trash Pack Trashies
No customer reviews yet. Be the first.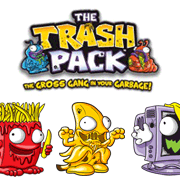 With collectables seemingly present in every school playground in the country, Flair launched The Trash Pack toys to gain a slice of the action. Six gangs of more than 100 characters make up the initial release - and each Trashie represents a morphed version of a piece of everyday rubbish.
These garbage-inspired figurines are beautifully soft and squidgy to the touch which makes them appear even grosser – especially with the coloured glowing goo that appears to ooze from some of their mouths!

Kids are falling over themselves to snap up these Trashies, some of which are ultra rare; some of which are only available as limited editions. With playsets and trash can storage containers to collect as well, Trash Pack toys are always in big demand. Available by themselves or in multiple packs, Trashies appeal to every little boy's disgusting sense of humour.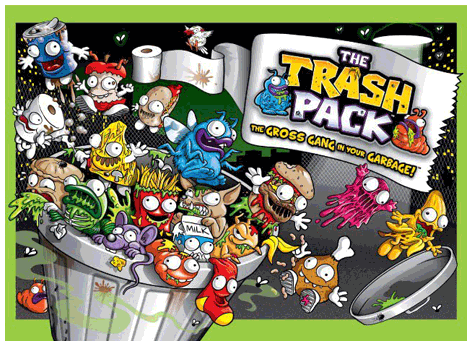 Every Trashie owner will also want their own Trashie Dump Truck. This giant vehicle playset has folding sides, a garbage bin slung on the rear, and room for plenty of Trashies storage. The set even comes with two Trashies figures to get you started.
RECOMMENDED RETAILERS

Amazon
The world's most famous online retailer sells an unparalleled selection of toys.
Buy The Trash Pack Trashies now >>