Aerotron RC-Flying Man
No customer reviews yet. Be the first.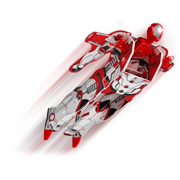 Snapping up the distribution rights in the UK for Aerotron-RC Flying Man was a logical step for well-known toy supplier Flying Toys. Possibly taking its design cues from futuristic movies such as Iron Man or Batman, this remarkable airborn toy looks incredibly realistic in flight.
Measuring 42 cm long, Aerotron is made from special lightweight foam thatís reinforced to help avoid damage on potential impact. Even the head is spring-loaded to absorb energy in the event of a crash! Two spare propellers are supplied in the box. Available in orange, blue or red with white contrasts, this radio controlled toy can be launched into the wind and then steered by using the hand controller joysticks to create differential thrust.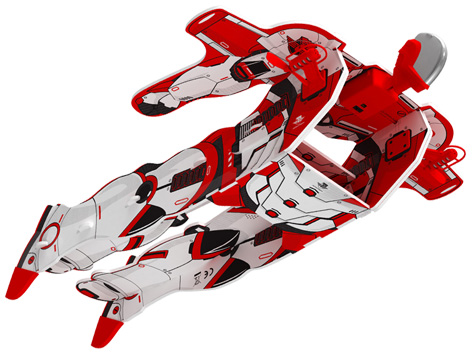 A lightweight Lithium battery powers the two on-board electric motors, and gives around 10 minutes of exciting flying time. Range from Aerotron-RC Flying Man to the base unit is approximately 60 metres, and thanks to the 2.4GHz radio control system, up to ten models can be flown simultaneously in the same area.
RECOMMENDED RETAILERS

Amazon
The world's most famous online retailer sells an unparalleled selection of toys.
Buy the Aerotron RC-Flying Man now >>