Appen
No customer reviews yet. Be the first.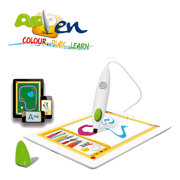 Appen allows kids to write, draw or scribble on the screen to their heartís content. Simply load the app onto almost any iOS or Android operated tablet device, and hey presto!
Distributed by Flair in the UK, Appen plugs into the tablet headphone socket. The sensitive soft pen tip reacts to different pressures applied by a childís hand and can create thin or thick lines as needed.
Learning tools and games are also incorporated into the app. These help kids to learn letters and numbers as well as play simple recognition games. Online account registration also unlocks the potential to extend Appenís use such as the sticker facility. Not only can children colour in different shapes, they can even send their designs to their friends via Facebook or Twitter!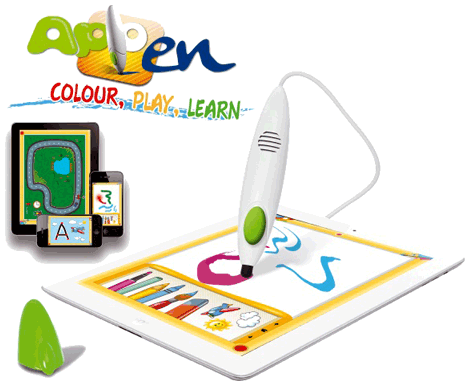 Tested for its robustness in use, Appen is available from hundreds of the UKís independent toy shops as well as through multiple and online retailers. Designed for children ages 3-6 and certified by an expert in early years education, the content is particularly appealing to this younger age group.
RECOMMENDED RETAILERS

Amazon
The world's most famous online retailer sells an unparalleled selection of toys.
Buy Appen now >>