Tallulah the Britto Pop Plush Bear
(1 review)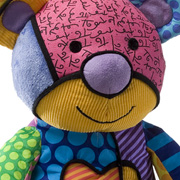 About the Britto Pop Plush Range
The Brazilian Pop artist, Romero Britto, is world renowned for his use of bold patterns and vibrant colour schemes - and that's exactly what you'il encounter when you see the stunning Britto Pop Plush Collection from Enesco.
Each toy in the Britto collection oozes charm, vibrancy and optimism. The characters are all named after a famous artist such as Matisse the Monkey, Leonardo the Lion and Pablo the Puppy! Our own particular favourite though, has to be Tallulah - a beautifully tactile and heart-warmingly soft teddy bear.
About Tallulah
Standing 66 cm tall (or 54 cm when seated) Tallulah the Britto Pop Plush Bear is warm, cuddly and as cute as a cub! She's ready to give you a hug whenever you need one and is suitable for any age child. As you would expect from Enesco, the plush is CE marked and fully compliant with strict EN71 safety standards.
Regardless of whether Tallulah is destined to be bombarded with hugs or kept pristine as a family heirloom, she's sure to bring years of joy to her owner.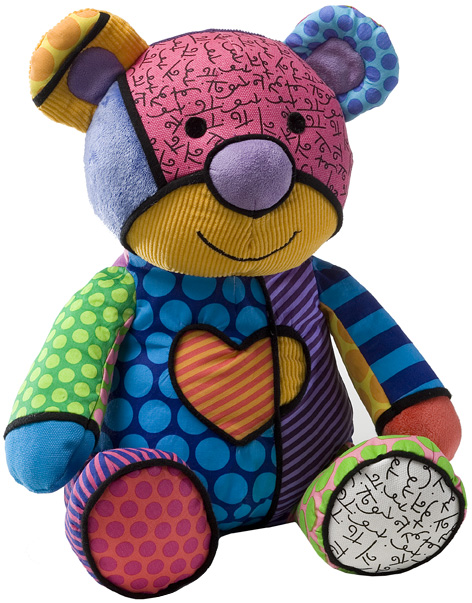 RECOMMENDED RETAILERS

Amazon
The world's most famous online retailer sells an unparalleled selection of toys.
Buy Britto Pop Plush Bear now >>