Bungees - The Latest Collectable Craze
(1 review)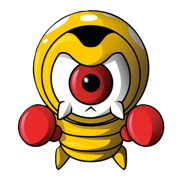 Launched in January 2012, Bungees are one of the hottest collectable crazes from Magic Box International. As part of a game system, there are 96 different characters to collect at launch.

Sold in individual packets, each Bungee comes with a mini game guide as well as an individual game card. With small magnets inside them and a 'sticky' surface, Bungees can be rolled and stuck onto the large game board which is available separately.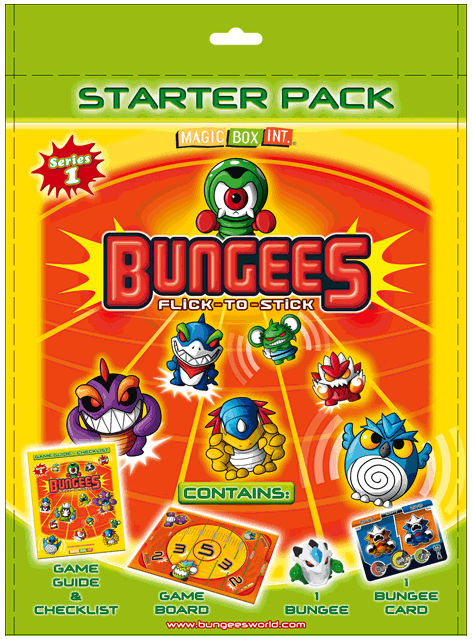 Each Bungee is a part of a Bungee Clan, with the best of these being known as Clan Leaders. They have the strongest powers to overcome their opponents in game battles! With their unique 'flick to stick' capabilities, Bungees characters vary in looks from one eyed monsters to those with ghoulish grins!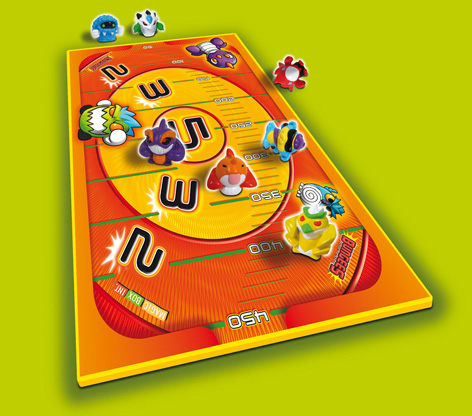 Aimed at children from 5-11 years old, Bungees are great game playing and collectable characters. With the potential for swapping duplicates with their friends, kids will have the whole set in no time at all.

RECOMMENDED RETAILERS

Amazon
The world's most famous online retailer sells an unparalleled selection of toys.
Buy Bungees now >>