Huggable Henry & Hetty
No customer reviews yet. Be the first.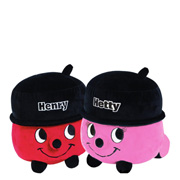 There are very few toys that can claim to be as iconic as Casdon's Henry and Hetty toys. These stunning role play vacuum cleaners have sold in their droves for years - and their popularity shows no signs of waning.
That's why we were thrilled to take our first glimpse at the Huggable Henry and Hetty soft toys that Casdon first announced at the end of 2011. Available in two sizes (making them perfect for different price-points) these huggable versions of the evergreen role play products will become valued members of the family in no time.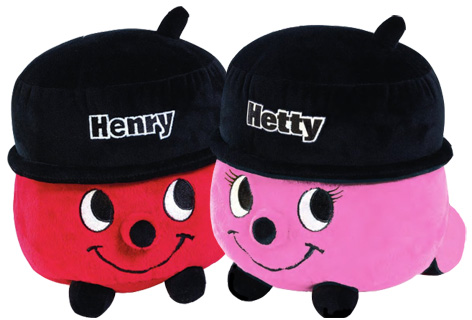 The unmistakable smiles of the characters and their beautifully soft bodies make them the character plushes that kids have been waiting for. We're hoping to hear of lots more additions to this staple favourite as time goes on.
RECOMMENDED RETAILERS

Amazon
The world's most famous online retailer sells an unparalleled selection of toys.
Buy Huggable Henry & Hetty now >>