Dinosaur Train Interaction Buddy
No customer reviews yet. Be the first.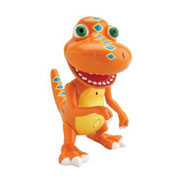 As one of the smallest and most intelligent dinosaurs to feature in the Dinosaur Train TV series, Buddy is the T.Rex star of the show! The clever people at Tomy crafted a whole range of Dinosaur Train toys with the Buddy toy being included as one of the six main interactive dinosaurs that all feature the revolutionary SmartTalk technology.
Press the button on Buddy's front and he'll talk or roar at the other dinosaur nearest him. Kids can choose from Morris the Stegosaurus, Ned the Brachiosaurus, Tank the Triceratops, Tiny the Pteranodon and the mighty Boris the giant Tyrannosaurus!
The Interaction Dinosaur Train Buddy is cautious but always ready to get into action and start firing questions at anyone around him. He can often be found hypothesising about different subjects, and then, with the assistance of his Mum, starts looking for the elusive answers.
This Interaction Buddy toy from Dinosaur Train also features articulated tail, head, legs and arms. Touch his nose and he'll make some dinosaur sounds - or move him up and down to hear dinosaur stomping noises! Put your finger in his mouth and Buddy will even make some awesome chomping noises!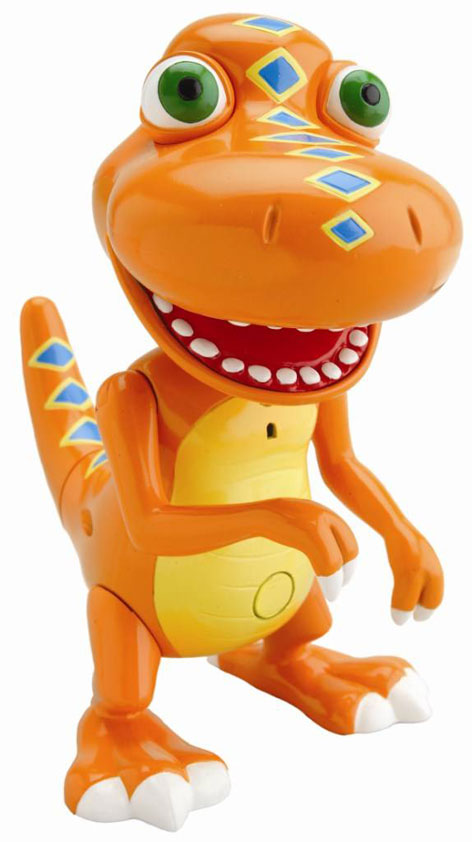 RECOMMENDED RETAILERS

Amazon
The world's most famous online retailer sells an unparalleled selection of toys.
Buy Dinosaur Train Interaction Buddy now >>