Flufflings Toys
No customer reviews yet. Be the first.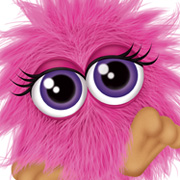 If you've ever played with a Furby and thought that was fun, you're going to be bowled over when you see Flufflings! These fun loving balls of fluff (that were initially called Furrblings) are smaller than their Furby counterpart from the late 1990s but no less fun. With their big bulging eyes and masses of brightly coloured hair, kids will immediately fall for these amazing little electronic characters that make perfect interactive plush pets.

Named Loco, Okki and Mindy, these Flufflings toys all have their own unique personalities that evolve as they are played with. Each Fluffling has 10 in-built emotions, which they show through their unique movements, sounds and vibrations. These hilarious, distinctive reactions can be achieved simply by cuddling, patting, stroking or rolling your Fluffling.
Suitable for children aged 4 and over, these cute balls of fluff are likely to appeal to a wide age group that could even include tweens and adults! There are three Flufflings to collect:

Mindy is a right giggle. She loves all things giggly and just wants to have lots of fun. As the oldest of the Flufflings though, she can be a little bossy - so watch out for her grouchy side!
Loco is the youngest and most mischievous of all the Flufflings. She has bags of energy and is always getting in some kind of trouble. Make sure you can keep up with her if you're going to adopt Loco... otherwise things could really get out of control!
Okki is the quiet one of the gang. She can still be fun, but cuddles and quietness are what she really craves.
2012 saw the launch of the Jump 'N' Giggle Flufflings. With a special jumping feature built into their bases, these Flufflings add a whole new dimension to these zany characters. Best prices can usually be found on the specialist Flufflings website which also includes details of the Jump 'n' Giggle Flufflings.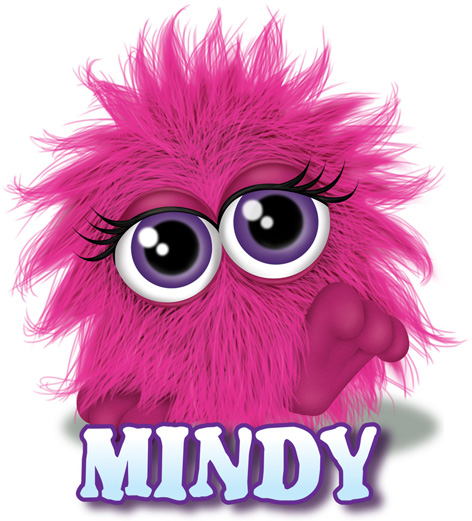 RECOMMENDED RETAILERS

Amazon
The world's most famous online retailer sells an unparalleled selection of toys.
Buy the Flufflings now >>