Samsung Galaxy Tab 3 Kids
No customer reviews yet. Be the first.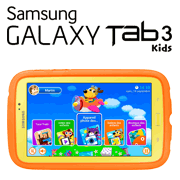 Samsung, one of the world's largest makers of electronic goods launched their Galaxy Tab 3 Kids tablet in time for Christmas 2013. Stuffed full of pre-loaded educational software, entertainment games and apps for products like e-books, the child appealing design also boasts interesting features for parents.
Parents can set a timer to restrict their children's use of the device, as well as only allowing access to specifically approved apps. Simon Stanford, Samsung's vice president of their IT division said "Parents played a huge part in the design process, and as a result the Galaxy Tab 3 Kids is a unique product that is both a fun and exciting piece of technology for kids to use and a device that parents can trust."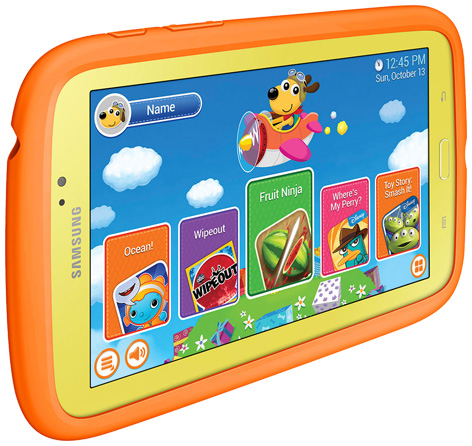 The Galaxy Tab 3 Kids runs on the popular Android operating system and features a 1.2GHz dual processor. Also included is 8GB RAM on-board memory, both front and rear cameras, a micro SD card slot and a large 7" screen. A 'C Pen' stylus also makes it easier for kids to sketch on the screen when using the drawing apps. The Samsung online Kids Store features a huge range of extra downloadable educational and fun content.
RECOMMENDED RETAILERS

Amazon
The world's most famous online retailer sells an unparalleled selection of toys.
Buy the Samsung Galaxy Tab 3 Kids now >>