Goodnight Charley Bear
No customer reviews yet. Be the first.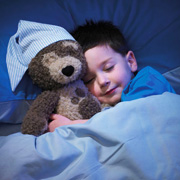 Little Charley Bear is such a lovable character that kids clamour to own the beautiful soft toy, Goodnight Charley Bear. Featuring the signature paw print on his chest, this plush toy is the perfect companion for kids to cuddle at night.
Dressed in a traditional blue and white striped night cap, Goodnight Charley Bear is a wonderfully reassuring character to help kids drift off to sleep at night. As soon as Charley is laid down on the bed his eyes will close and he'll begin to snore. When its time for more play, kids just have to sit him up and he's wide awake again!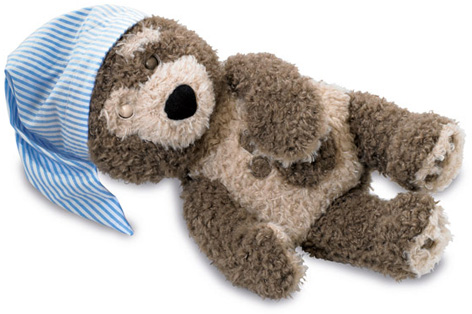 There's lots of other Little Charley Bear toys for kids to collect. They'll love the Little Charley Bear Aeroplane complete with Charley figure, and who wouldn't want to own the Let's Pretend Charley Bear with lots of movements and sound?
RECOMMENDED RETAILERS

Amazon
The world's most famous online retailer sells an unparalleled selection of toys.
Buy Goodnight Charley Bear now >>