The Happy's
No customer reviews yet. Be the first.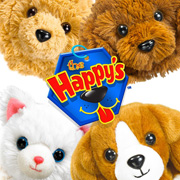 With the ever increasing popularity of virtual pets, along comes The Happy's. These utterly cute little puppy and kitten balls of fluff are actually very sophisticated toy animals with their very own personalities. Distributed to UK retailers by Flair, they have to be seen to be believed. Operated by a small Infra-Red controller, they can be made to follow their owners, chase balls, beg and even pounce and play!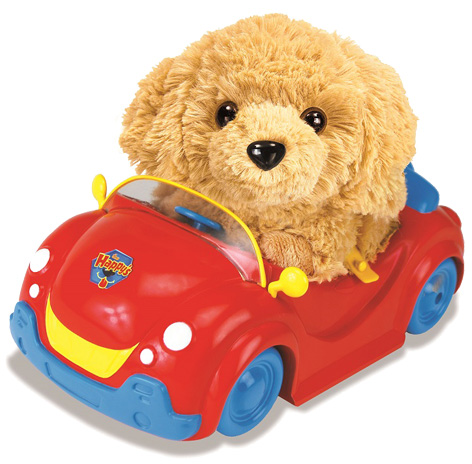 No expense has been spared in the manufacturing process with each pet being covered in a high quality soft and cuddly fabric. Over twenty five different sounds are incorporated into each of The Happy's pets, and a selection of accessories really brings these little four legged friends to life. There's a Zippy Skateboard and Speedy Sports Car for ride around fun, plus a Deluxe Bed & Blanket set on which to rest after a hard days play.
Hero product in the range has to be the incredible Rockin' Playground set. A built in infra-red signal summons all The Happy's to join together and join in a huge play session. Kids can press another button and each one will perform its own special trick! This toy can also be joined with the Agility Training Set that teaches each pet a series of new and different tricks or manoeuvres.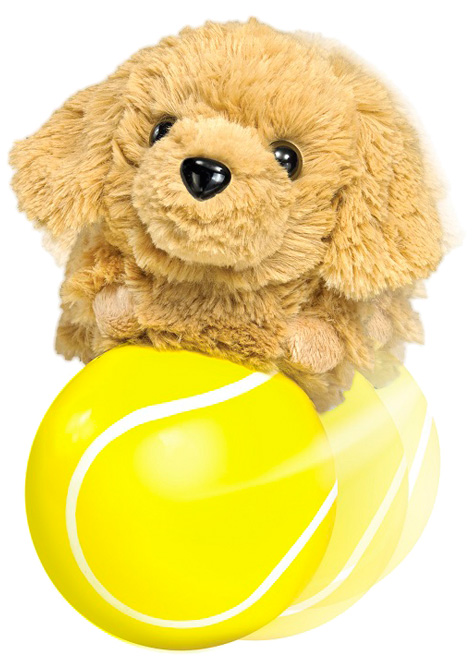 Not only can each of The Happy's interact with their owner, they can also cleverly interact with each other! Four toy pets to choose from include Bentley, Chance and Sport the puppies with Mittens representing the pussy cats. These gorgeous little pets are such fun, and offer their owners a truly lifelike experience of 'real' pet owning. Each one has such an appealing face, it's hard for kids to decide which one to buy first.
RECOMMENDED RETAILERS

Amazon
The world's most famous online retailer sells an unparalleled selection of toys.
Buy The Happy's now >>