iball4 Game from Sonic Games
No customer reviews yet. Be the first.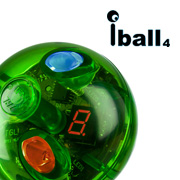 HTI originally introduced the amazing Iball3 electronic and interactive memory game that's suitable for kids and adults. The game was hailed as the Number 1 toy at the Toy Fair by Ortis Deley, presenter of Channel 5's popular programme, The Gadget Show. Move on a few years and Sonic Games introduced the successor called iball4.
There's no doubt that this mesmerising device provides fun, pleasure and frustration in equal amounts, and with an online registration process available when you've completed all tasks, you could be playing against the best iball4 game players in the world! The game features just six lights and three colours in the first stage, and whilst it may sound simple to turn all lights the same colour – overconfidence at this early stage is not recommended!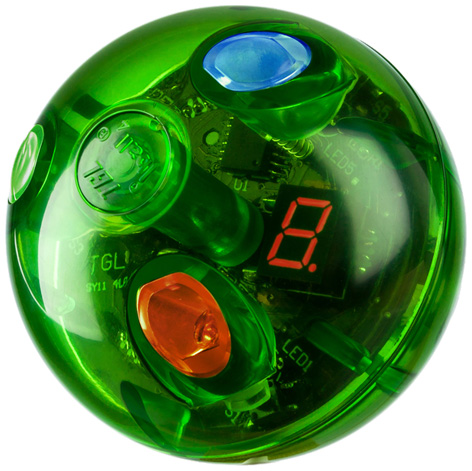 Stage two features an extra colour, and once that section has been cracked you may go on to other stages and find a unique code that will unlock the worldwide challenge that awaits all successful players. iball4 is not only faster than its predecessor but also features two extra games. The quickest one of all is known as 'Light Speed'. This not only requires incredible dexterity and speed of reactions but also requires a considerable amount of lateral thinking.
RECOMMENDED RETAILERS

Amazon
The world's most famous online retailer sells an unparalleled selection of toys.
Buy the iball4 now >>