Inside3
No customer reviews yet. Be the first.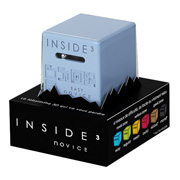 These blind maze cubes are the perfect gift for the game loving geek in the family - or the know-it-all you want to drive insane! The cubes are 3D printed in Europe to very high standards.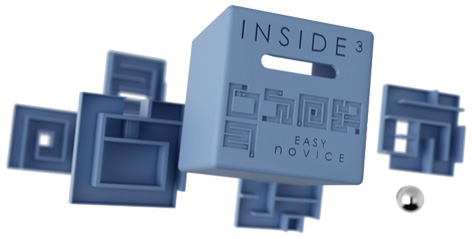 Players must orientate the sealed box to steer their ball from one side of the cube to the other. The twist? There's a devious maze inside, and the player's only hope of navigating this cruel labyrinth is using the printed map on the outside of the box. Using map-reading skills, subtle dexterity, careful listening - and more than a little intuition and luck - players must find the light at the end of the tunnel.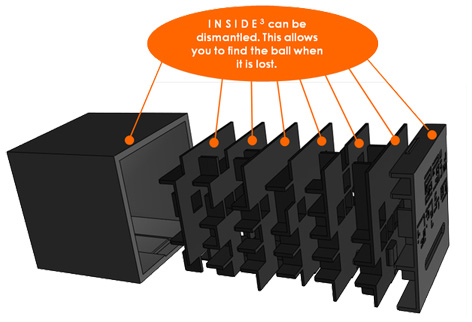 Up for grabs is the Easy Novice maze - but don't let the name deceive you. This maze contains enough twists and turns to keep you scratching your head for hours. Children will love competing with one another for best time-trial speed through the cube and back again. More advanced puzzle solvers will enjoy prying the puzzle open and re-formatting the layers to create really devious mazes.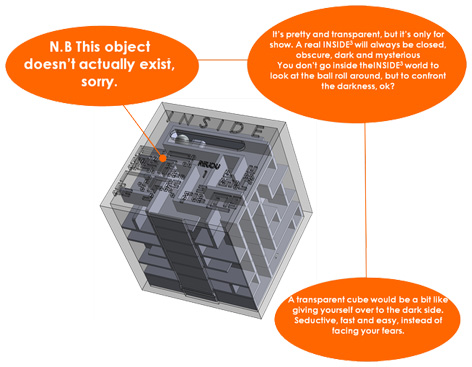 The Easy Novice is your first step on the Inside3 journey - because things can only get tougher! Try your hand at Mean, Awful and Vicious puzzles - before finally taking on the map-free Mortal Cube!
RECOMMENDED RETAILERS

Amazon
The world's most famous online retailer sells an unparalleled selection of toys.
Buy the Inside3 Puzzle now >>