Ben and Holly's Little Castle Magical Playset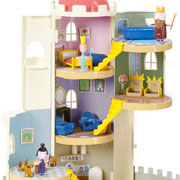 As one of the showcase products in the range of Ben and Holly's Little Kingdom toys, the Little Castle Magical Playset is made by Golden Bear; and was voted as one of the 'Best New Toys for 2010' at the January Toy Fair in London.
Aimed at children aged 3+ (and using similar technology to Flutter Wings Holly), waving your magic wand at different parts of this magical playset will do lots of exciting things such as:
• Fill the bath
• light the fire
• open the treasure chest
• open the fridge
• hang out the washing.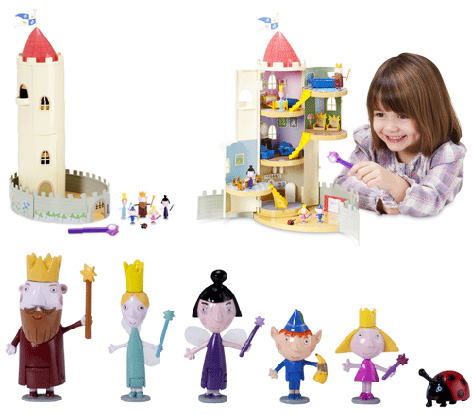 A big hit with young girls in particular, Ben and Holly's Little Castle Magical Playset can be closed for easy storage and includes a castle with courtyard. You will also get the magic wand that enables you to cast 5 magic spells - and small figures of not just Ben and Holly, but also King Thistle, Queen Thistle, Nanny Plum and Gaston.
RECOMMENDED RETAILERS

Amazon
The world's most famous online retailer sells an unparalleled selection of toys.
Buy the Ben and Holly's Little Castle Magical Playset now >>