Mapominoes
(1 review)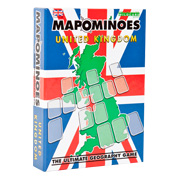 Widely recommended throughout the UK's national press, Mapominoes UK is a portable travel game with a strong educational slant. Created by Wild Card Games, Mapominoes is a bit like dominoes, but uses counties as the playing pieces.
Build a map of the United Kingdom, by connecting counties that share a common border. Stay one step ahead of your opponents, as you race to be the first player to play all your county cards on the table and win the game.
Designed for 2-5 players from ages 8 and upwards, Mapominoes UK is a highly addictive game that children want to play time and time again. Billed as 'The Ultimate Geography Game', geographical knowledge isn't essential to play, although after a few games kids quickly learn the location of the UK's regions.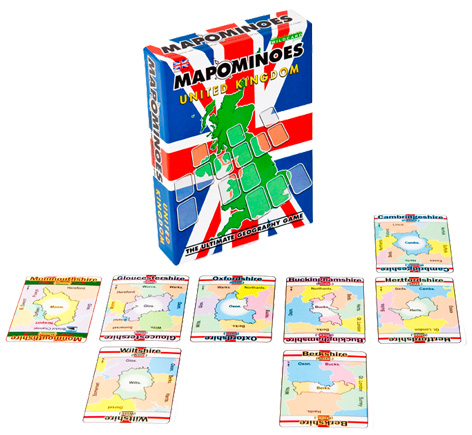 Other popular Mapominoes games include connecting country versions for Europe, Africa, Asia and The Americas. Strategy and fun are at the heart of Mapominoes games, all of which can be played by the entire family. The winning aim is simple – use up all of your cards before anyone else!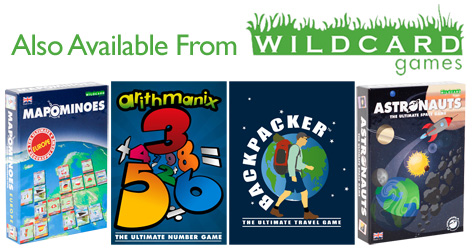 RECOMMENDED RETAILERS

Amazon
The world's most famous online retailer sells an unparalleled selection of toys.
Buy Mapominoes now >>