Octablox Construction Toys
No customer reviews yet. Be the first.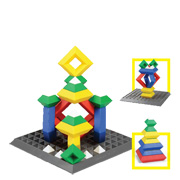 Created by the clever designers at First Celtic Learning, Octablox is a multi-dimensional toy construction block system thatís designed for children as young as 3 years old. There are three sets in the range known as Advanced, Junior and Starter. The two largest sets include a base piece from where the designs can begin to be built.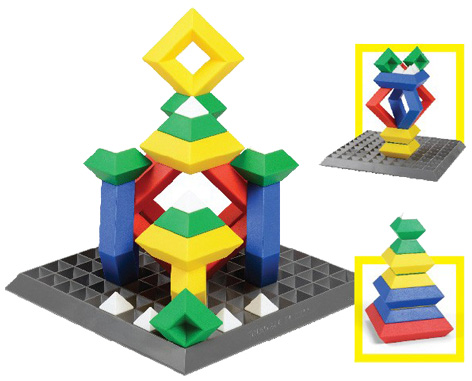 The blocks come in a variety of shapes and colours and can be stacked, wedged or nested together to achieve the required design. An ideas booklet in included in each set although children will almost certainly want to explore their own ways of constructing a unique shape and model of their very own.
Following extensive testing in a selection of junior schools, Octablox has proved a popular choice amongst both boys and girls. The strong primary colours of red, green, blue, yellow and white coupled with the distinctive shaped pieces makes for an innovative building system from which thousands of different shapes can be made.