Pirates of the Caribbean Action Figures
(1 review)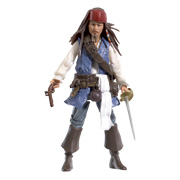 The Pirates of the Caribbean film 'On Stranger Tides' was a massive box office success, and UK toy company Flair created some great ways for fans to enjoy their own adventure on the high seas!
They produced a set of 10 highly detailed, articulated figures, depicting both the classic characters and some new faces from Pirates of the Caribbean 4: On Stranger Tides. These stunningly realistic figures are a must have for fans of Captain Jack. These figures interact with the Queen Anne's Revenge Ship so they can sail across the seven seas!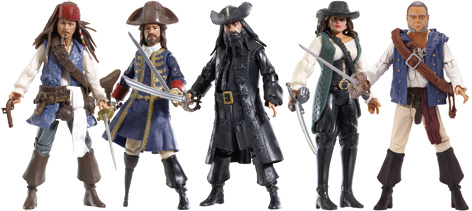 RECOMMENDED RETAILERS

Amazon
The world's most famous online retailer sells an unparalleled selection of toys.
Buy the Pirates of the Caribbean Action Figures now >>