Rainbow Loom
(1 review)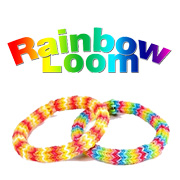 Rainbow Loom was crowned the "Toy of the Year" on 15 February 2014 at the New York toy fair, TOTY.
Designed and patented in the USA, Rainbow Loom is an innovative toy for girls to create the most fantastic bracelets and rings from simple coloured rubber bands. Comprehensive instructions are included in the kit, together with a huge supply of over 600 bands to start you off. The designs are only limited by your imagination, as a huge choice of colours makes virtually every new creation totally unique.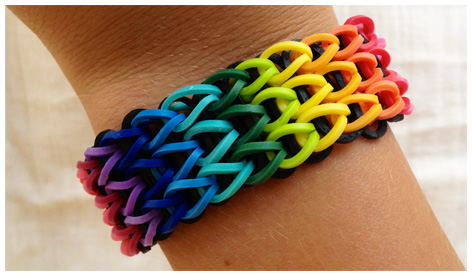 Aimed firmly at kids of 8 years old and over, Rainbow Loom is described by the manufacturers as the original "super fun rubber band making kit!" Distributed in the UK by Grossman, this product is not only terrific value for money, but also lets girls create a selection of jewellery that can match their clothes, moods or both!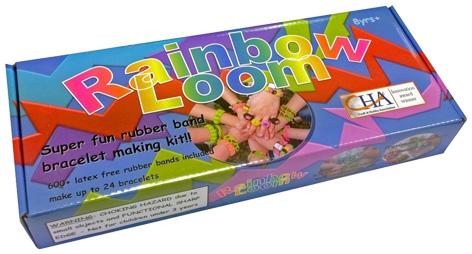 Originally called Twistz Bandz, The Rainbow Loom set is available in independent toy shops throughout the UK as well as through most online retailers. Extra packs of bands can be purchased separately in a glorious selection of multi-coloured hues. These include ultra-popular shades of red and pink, as well as blues, greens, yellows, oranges and just plain white.
RECOMMENDED RETAILERS

Amazon
The world's most famous online retailer sells an unparalleled selection of toys.
Buy Rainbow Loom now >>