Razor eSpark Scooter
No customer reviews yet. Be the first.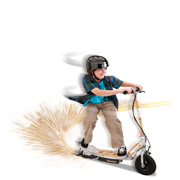 You only need to glance at the price-tag of Razor's new eSpark scooter to realise that this product is a cut above the rest. Having wooed the press and public alike with their revolutionary Rip Rider™ 360 in 2010, Razor have only gone and raised the bar by combining two of their greatest achievements to produce the Razor eSpark.
An ultra long lasting spark cartridge (designed especially for this product) will light up your electric ride for hours of fun! The fantastic Razor eSpark Electric Scooter has to be almost every child's dream machine! The 12v battery gives at least 40 minutes running time, and will even achieve speeds of 10 mph with the powerful motor using a chain drive to the rear wheel. The really big feature however, is the awesome spark bar - press down on it and watch the sparks fly out of the back! Razor eSpark Electric Scooter also features a twist grip accelerator and a hand lever operated brake on the front wheel.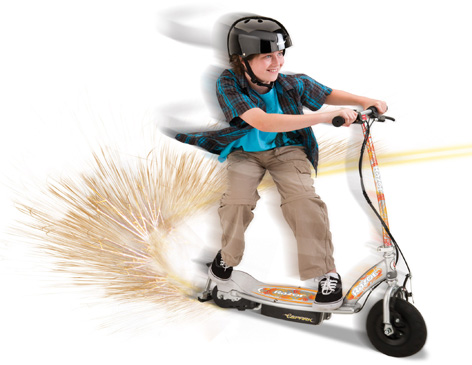 Channel Five's Gadget Show couldn't get enough of the Razor Rip Rider when it was released and we expect no less attention for the eSpark. Razor have consistently positioned themselves as mavericks in the already-crowded scooter market and we expect great things from their eSpark, especially if the Graffiti Chalk Scooter is anything to go by.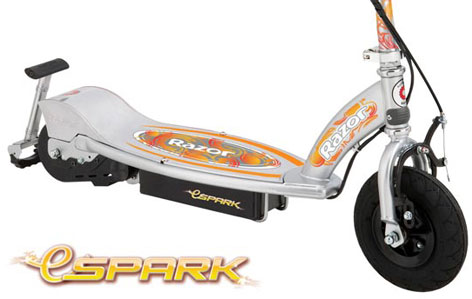 RECOMMENDED RETAILERS

Amazon
The world's most famous online retailer sells an unparalleled selection of toys.
Buy the Razor eSpark Scooter now >>