Tonka Ricochet Stunt Pro RC Car
No customer reviews yet. Be the first.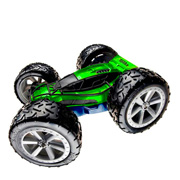 The Tonka Ricochet Stunt Pro RC follows hot on the heels of its predecessor with some impressive extra features. With its chunky super grip black tyres and awesome body colours, this super-fast radio controlled vehicle has a stunt memory as standard. This innovative feature is operated by the replay trigger on the Tonka Ricoche handset, and can store up to three previously performed stunts.
Designed to be bashed and crashed, the Tonka Ricochet Stunt Pro RC can take almost all the knocks anyone can throw at it whilst practising for that perfect stunt moment. When you've got the faultless stunt stored in the memory, you can impress your friends time and time again via the duplication feature. The Tonka Ricochet Stunt Pro RC is a really cool machine, and there's no doubt that many RC fan will be queuing up to buy one.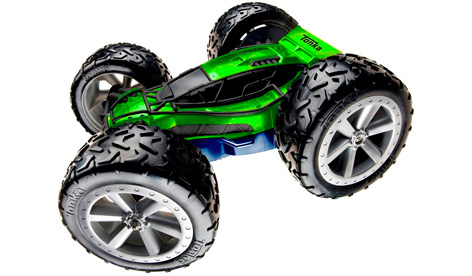 RECOMMENDED RETAILERS

Amazon
The world's most famous online retailer sells an unparalleled selection of toys.
Buy the Tonka Ricochet Stunt Pro RC Car now >>