Robo Turtle
(1 review)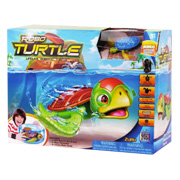 As miniature animatronics and robotics get better and better, so do the toys that employ some of their functions. Following the massive success of Robo Fish, the miniature fish that replicate the actions of the real thing, Tobar launched the loveable Robo Turtles.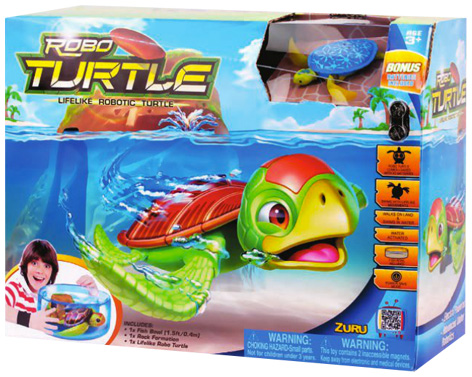 Made in a range of glorious tropical colours, each turtle has a distinctive face and realistic swimming action. The sets are sold complete with a swimming bowl and a make-believe rock formation for extra authenticity.
RECOMMENDED RETAILERS

Amazon
The world's most famous online retailer sells an unparalleled selection of toys.
Buy the Robo Turtle now >>