Scoot and Ride Highway Baby Bike
(1 review)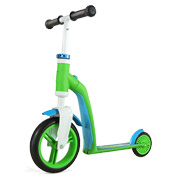 The Scoot and Ride Highway Baby is a 2-in-1 ride-on vehicle for children up to 3 years old, or weighing less than 20 kg. When you push a button and twist the frame you can smoothly make the desired riding style. Children can either ride on it as a push scooter or a balance bike.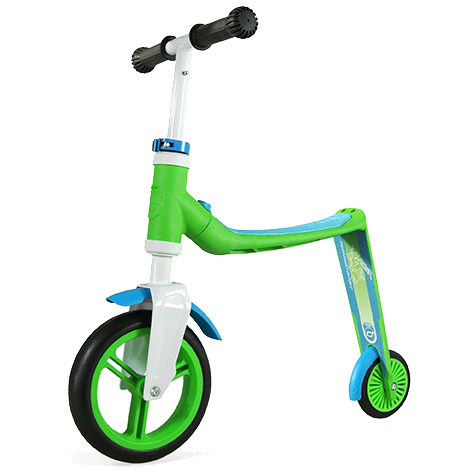 Kids can sprint around their area with the Highway Baby using it as a scooter or as a balance bike to help them prepare for bigger models. If your child chooses to ride in scooter mode, a quick push of a button lets the bike be converted into a scooter!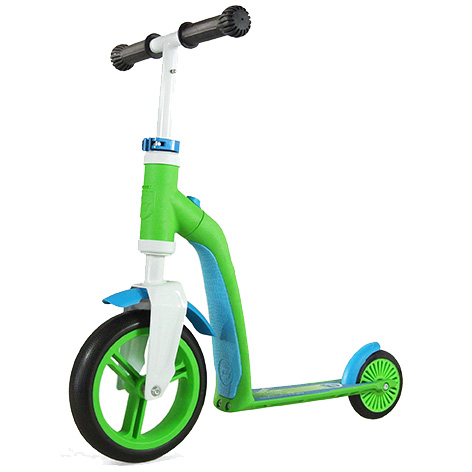 This colourful scooter and bicycle combination is one of the lightest in its class and is manufactured to a tough design. The soft seat provides good grip and in conjunction with the adjustable height handle ensures a relaxed and ergonomic sitting position.
Rockboard Plus also has a range of other scooter models to suit children of all ages and even adults. The baby range comes in a variety of colours not only green and blue!
RECOMMENDED RETAILERS

Amazon
The world's most famous online retailer sells an unparalleled selection of toys.
Buy the Rockboard Plus Scoot and Ride Highway Baby Bike now >>