Silly Sausage
No customer reviews yet. Be the first.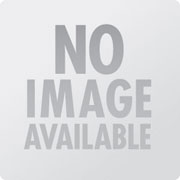 Silly Sausage game from John Adams is bit like Bop-It but with a few meatier twists! Fast reactions are the key to success as the instructions come faster and louder as you progress! One wrong twist or shake and its turn over!
Single or multiple player options means that you can enjoy the silly fun with friends and family. Five different actions include Stretch Me, Twist Me, Poke Me, Splat Me and Shake Me. Ten different games are included with Silly Sausage so there's hours of fun to be had with this quick action toy.
John Adams is a well-known company that make children's arts & crafts sets, magic tricks, games, puzzles and science experiment sets. They also have ranges of outdoor toys as well as licenced products including popular brands such as Disney Princess, My Little Pony and Frozen.