Sorgenfressers
No customer reviews yet. Be the first.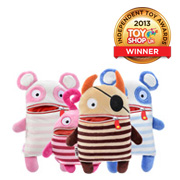 Developed by Gerhard Hahn and crowned 2013's Best Soft Toy in our Independent Toy Awards, Sorgenfresser Worry Eater Dolls are fast gaining in popularity in children's bedrooms all over the UK.
Kids can write or draw their worries on a slip of paper and pop in into the Sorgenfresser's mouth. Zip it closed and the worries disappear forever! If it's monsters under the bed or being afraid of the dark, these lovely soft worry eaters take all the apprehensions away.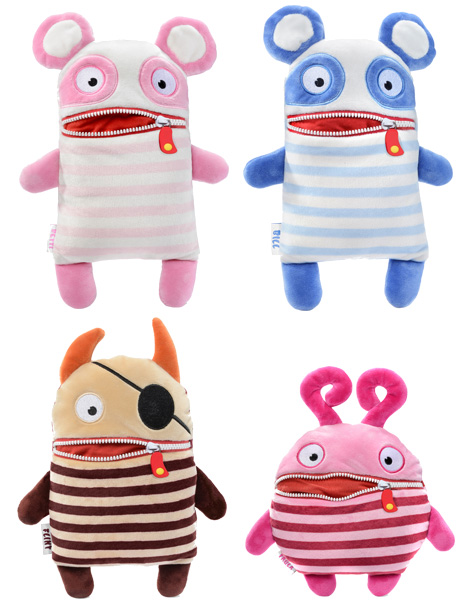 Four new friends joined the original eleven characters in September 2013. They are twins Betti and Bill, Frula and Flint - and other characters including Biff, Rumpel and Polli who have already received great feedback from children and parents who immediately understand the concept of giving your worries to someone else to look after!
Fully washable with plastic zips, Sorgenfressers can always look at their best. Gorgeous colours and unique faces make these friendly characters everyone's pal! Coiledspring Games distribute these unique soft toys to traditional and online retailers all over the UK.
RECOMMENDED RETAILERS

Amazon
The world's most famous online retailer sells an unparalleled selection of toys.
Buy the Sorgenfressers now >>