Talking Ben and Holly Toys
(1 review)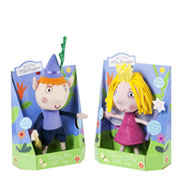 Standing almost 30 cm tall, Talking Ben and Talking Holly from the award winning kids TV show Ben and Holly's Little Kingdom, are great interpretations of the characters in the animated series.
Made by highly respected soft toy manufacturer Golden Bear, these toys are very popular, and both are suitable for ages 3 and upwards. The soft fabric can be wiped clean with a damp cloth, and both versions come complete with batteries.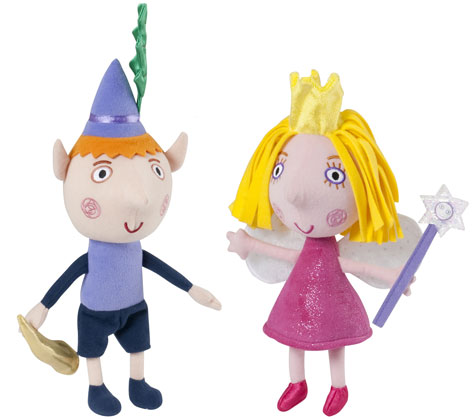 A simple squeeze of Talking Holly's hand will result in her saying five different phrases like 'I think I'll use some magic', or from Talking Ben a phrase like 'Elves are very good at finding things'. Apart from the talking feature, these are well detailed plush toys that include Ben's green holly leaf in his hat band, and Holly comes complete with her crown, wings and fairy wand.
RECOMMENDED RETAILERS

Amazon
The world's most famous online retailer sells an unparalleled selection of toys.
Buy the Talking Ben and Holly Toys now >>