Twilight Turtle
No customer reviews yet. Be the first.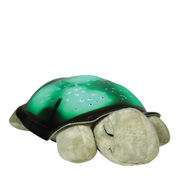 Twilight Turtle by Cloud B is a gorgeous plush toy that converts any darkened room into a sparkling night sky. Real star constellations are projected from the soft shell onto the room ceiling and walls. These soothing images help to comfort little children that are trying to relax and go to sleep.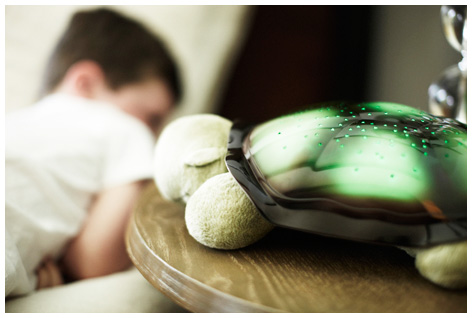 There are three different colour options included – amber, blue and green. A handy star guide is also provided. This helps parents to identify the eight projected star constellations. Twilight Turtle also has a built in 45 minutes timer to ensure that once asleep, children are in complete darkness.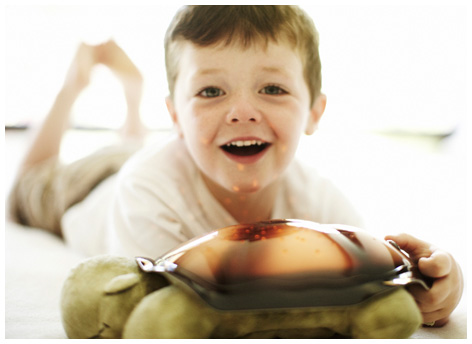 By helping to "make fear of the dark a thing of the past", Twilight Turtle also has a beautiful and soft sleepy looking face, as well as ultra soft paws and feet.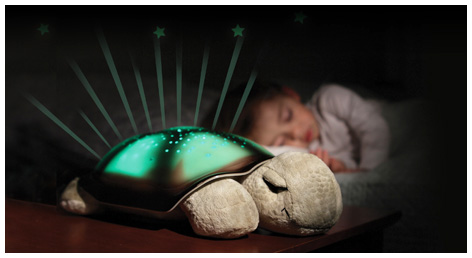 Cloud B are children's sleep specialists, and have created a beautiful range of soft toys in several categories. Different products focus on sound and sight (or a combination of both), as well as plush toys with discreet and pleasurable scents. Their products can be purchased in most good traditional toy shops as well as from a selection of online retailers.
RECOMMENDED RETAILERS

Amazon
The world's most famous online retailer sells an unparalleled selection of toys.
Buy the Twilight Turtle now >>