Ubooly
No customer reviews yet. Be the first.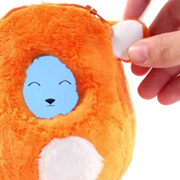 Operated via an iPhone or iPod Touch, the cute little orange cuddly character known as Ubooly was developed by funding through Kickstarter. Created for kids of 4 and over, Ubooly responds to almost anything a child will say to it, and answers with suggestions of playing games or other activities. This brilliant little character can almost be considered as the
ultimate app toy.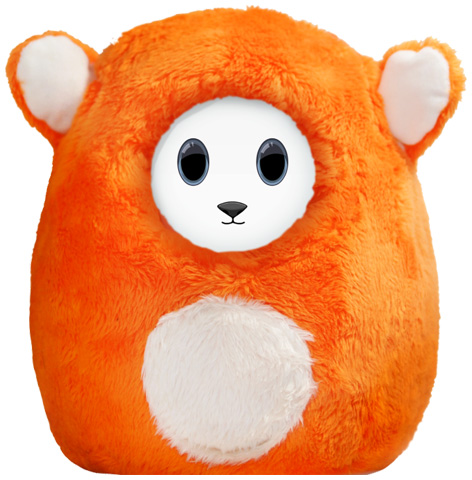 Simply install the iPhone app and slip the device inside the soft and huggable outer cover for hours of engaging and educational play. A second larger model known as the Jumbo Ubooly enables an iPad mini to be used instead. The Ubooly company has a mission statement that reads: "to create the most entertaining (and cuddly) automated learning experience for children."
With over 250,000 words in its vocabulary, this incredibly smart toy is constantly being updated with new and exciting content that's added through the Ubooly app. After learning the child's name, interests and even its birthday, parents can programme the toy to help teach their children core skills like letters and numbers learning, with different stages of difficulty.
Games, stories and songs are all included, and if your kids want to learn about outer space, the oceans or even French and Japanese, there's a whole series of educational lessons available for use. If you have more than one child, then Uboolys can be programmed to interact with each other for even more fun. Such is the strength and breadth of content, test have shown that kids play with this toy up to seven times longer than any other comparable toy.
RECOMMENDED RETAILERS

Amazon
The world's most famous online retailer sells an unparalleled selection of toys.
Buy Ubooly now >>