Gee Whizz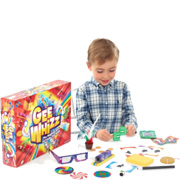 There arenít many little boys and girls who arenít spellbound when they see magicians perform their tricks. With Drumond Parkís Gee Whizz set, kids can now get to try and perfect some of these illusions themselves! Aimed at children of 5 years and older, this box contains everything they need to enchant and surprise their audience of friends and family.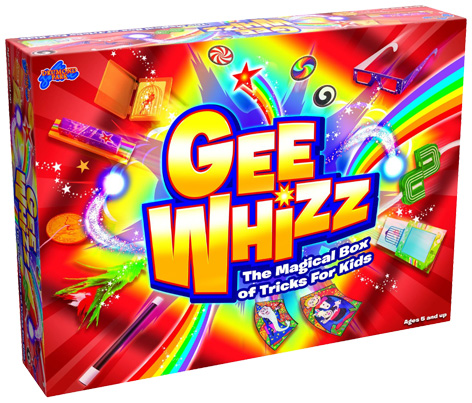 A comprehensive instruction manual with clear images and instructions makes sure that everyone can learn to perfect the tricks included in the box (with a little help from mum and dad maybe). It doesnít take long to learn how to pour coins from an empty saucer or how to change the colour of a dice by slotting it through a special tube!
Magic is a fascinating voyage of discovery for kids, and Gee Whizz helps them to investigate and work out how all the pieces can create such fantastic illusions. Other pieces in the set make a parrot magically appear in a cage or even connect a piece of rope that appears to be cut in half. Try out this ĎMagical Box of Tricks for Kidsí thatís packed full of fun and surprises, and which can provide hours of entertainment.
RECOMMENDED RETAILERS

Amazon
The world's most famous online retailer sells an unparalleled selection of toys.
Buy Gee Whizz now >>