Xeno
No customer reviews yet. Be the first.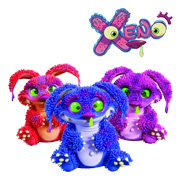 Whatever you think of Xeno, he's certainly different to any other animatronic toy you've ever seen. Described as an "interactive baby monster", this cute electronic character is programmed with ten incredible emotions and forty different LCD eye expressions and movements. No-one can deny that Xeno is one of the most original toys we have ever seen.
Available in three dazzling colours – Burnt Orange, Pacific Blue and Ultra Violet – he also comes with five different mini games that children can play with him. Kids probably love Xeno's ticklish nature more than any other trait. By making different facial expressions and sounds, he can let his owners know exactly how he's feeling!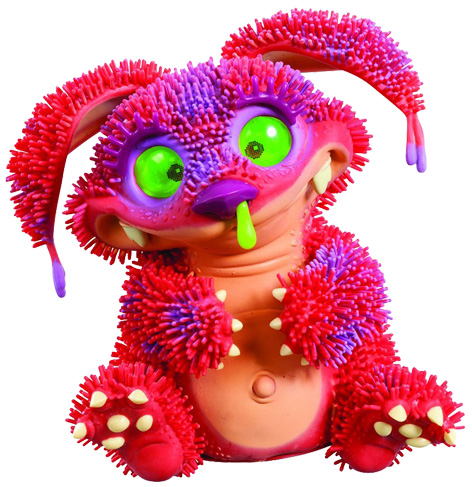 From his snotty nose and rabbit like ears to his overlarge belly button (that makes him burp when pressed), you can't help but be attracted to this weird little monster. Watch him change from being happy and playful to being sad and unwell if things don't go exactly the way he wants them to. Miniature electronic sensors are placed all over his body, with each one prompting a different response. Sometimes he'll sing or dance, but only to his favourite songs.
Xeno can also tell you when he's hungry, but watch out if he doesn't get fed! Put your finger too far into his mouth when you feed him, and he may be sick! Made from a material known as Thermoplastic Rubber, kids may be reminded of the feel of a Koosh ball when they handle him. Designed for children of 5 years and older and distributed by Flair, he's top of the birthday and Xmas wish lists.
RECOMMENDED RETAILERS

Amazon
The world's most famous online retailer sells an unparalleled selection of toys.
Buy the Xeno now >>