Ceredigion Toy Shops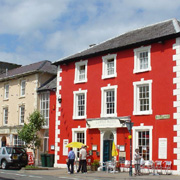 Ceredigion (or Cardiganshire) is one of the largest of the Welsh counties. Whilst itís a fairly mountainous region, major towns near the coast include Aberystwyth and Cardigan with a great selection of multiple and independent retailers. Whilst Ceredigion toy shops are a bit thin on the ground, Abatross Model in Aberystwyth offers its customers a great selection of plastic kits and accessories.
Other Ceredigion model shops include Pencwm Models in Llandysul, and Wheels Model Cars in New Quay. Georgian House Miniatures in Cardigan sells an extraordinary selection of dolls house furniture in several different scales. Kids Cars UK are also based in Aberystwyth and can deliver their stock of electric ride-on cars to any address in the UK.
POPULAR RETAILERS
11 Powell Street, Aberystwyth, Ceredigion, SY23 1QQ
07908 003136
OTHER RETAILERS
Albatross Model

29 Pier Street, Aberystwyth, Ceredigion, SY23 2LN
01970 617836
Falcon Brass Kits

Llety Derwyn, Cardigan, Ceredigion, SA43 2NL
01239 682249
Georgian House Miniatures

36-37 Feidrfair, Cardigan, Ceredigion, SA43 1EB
01239 802054
Pencwm Models

Pencwm, Llandysul, Ceredigion, SA44 4QE
01545 590567
Wheels Model Cars

Bwlch Y Rhyd, New Quay, Ceredigion, SA45 9RS
01545 561635