Denbighshire Toy Shops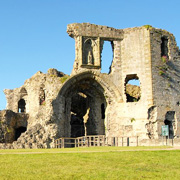 The small county of Denbighshire in North Wales is well known as being the oldest inhabited area in Wales with settlements dated back to Neanderthal times. Created from parts of the original county of Clwyd and other historic counties, there are a substantial number of Denbighshire toy shops scattered across the county. Try Harris Sports & Toys in Ruthin or Lightfoot Models & Toys in Rhyl for some great choices.
White Rose in Rhyl and Bayview in Colwyn Bay are two of the biggest shopping centres in the region, and whilst there is always a selection of the multiple retailers selling toys, Denbighshire toy shops can be found specialising in games hobbies, toys and dolls all over the county.
POPULAR RETAILERS
38 Water Street, Rhyl, Denbighshire, LL18 1SS
01745 343335
OTHER RETAILERS
Harris Sports & Toys

33 Clwyd Street, Ruthin, Denbighshire, LL15 1HH
01824 702320
Rhuddlan Models

Bryn Awel, High Street, Rhyl, Denbighshire, LL18 2TU
01745 590048
Top Models

Unit 30, HTM Business Park, Abergale Road, Rhyl, Denbighshire, LL18 5UZ
01745 592111
Toys Fancy Dress

4 Market Street, Rhyl, Denbighshire, LL18 1RL
0871 288 0964