Chesterfield Toy Shops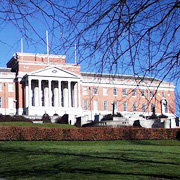 Chesterfield, in the heart of the coal mining county of Derbyshire, has seen many changes in recent years. The town centre has kept most of its pre-war layout and is home to one of the biggest open air markets in the country.
The Chesterfield toy shops are just a small part of the overall retail shopping centre which hosts most of the multiple groups. The Chesterfield Mall shopping centre has a huge variety of shops, restaurants and cafes, plus a Game shop and some independents such as Toys Playnansimple help Chesterfield's shoppers to find almost all the toys, hobbies, jigsaws or games items they could want.
POPULAR RETAILERS
Commerce Centre, Canal Wharf, Chesterfield, Derbyshire, S41 7NA
0844 3104617
286 Chatsworth Road, Brampton, Chesterfield, Derbyshire, S40 2BY
01246 220345
Crossroads Business Park, Cresswell Road, Chesterfield, Derbyshire, S43 4PW
01246 810059
OTHER RETAILERS
Toys Playnansimple

437 Sheffield Road, Chesterfield, Derbyshire, S41 8LT
01246 269366