Eastbourne Toy Shops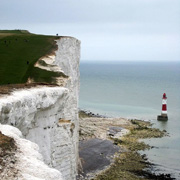 Eastbourne's position on the East Sussex coast has an enviable reputation of being known as the sunniest place in the UK. The Langney and Enterprise shopping centres are home to some of Eastbourne's independent toy shops including Tuppenny Toys. This is a great example of a specialist toy shop that can still exist alongside the huge competition of the large multiple stores.
With the rise in online shopping, many companies such as Wood & Tots have set up all over the UK to take advantage of the popularity of shopping over the internet. However, model makers are spoilt for choice with two model shops in Seaside Road. Modelzone and Train Times Model Shop complement each other by offering different ranges and specialities.
POPULAR RETAILERS
Unit 19, Green Street Industrial Estate, 1 Green Street, Eastbourne, East Sussex, BN21 1QN
0845 313 1855
145 Green Street, Eastbourne, BN21 1SB
01323 647992
OTHER RETAILERS
Gamestation

69 Western Road, Brighton & Hove, East Sussex, BN1 2HA
01273 220029‎
Modelzone

68 Seaside Road, Eastbourne, East Sussex, BN21 3PD
01323 411736
Train Times Model Shop

37 Seaside, Eastbourne, East Sussex, BN22 7NB
01323 722026
Tuppenny Toys

32 Woodgate Road, Eastbourne, East Sussex, BN22 8PA
07832 227313