Scunthorpe Toy Shops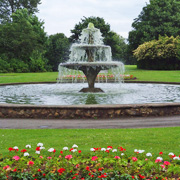 For a town of its size, Scunthorpe in Lincolnshire has very few specialist toy shops, and the two retail centres of Foundry and Parishes contain mostly multiple stores that can offer a small selection of toys, games and gifts. However, the independent Westgate Department Store is the main representative of Scunthorpe's toy shops with a large Toymaster branded section that keeps a good selection of all the popular traditional as well as modern toys and gadgets.
Toys 'R' Us on the outskirts of the town in Gallagher Retail Park is Scunthorpe's other main toy shop, with a vast selection of the latest electronic toys, kid's bikes, puzzles, construction sets, dolls and party toys. Shermans Model Store in Dunstall Street is a modellers paradise, and keeps a good range of modern aircraft and vehicle kits as well as more traditional tanks, planes and jeeps that featured in the two world wars. If you need a pushchair, kids bedroom furniture or clothing, then Ashby Baby Centre in the High Street can probably sell you all your requirements.
OTHER RETAILERS
Ashby Baby Centre

286 Ashby High Street, Scunthorpe, Lincolnshire, DN16 2RX
01724 845309
Nex Generation

13 Cole Street, Scunthorpe, Lincolnshire, DN15 6RA
01724 488826
Shermans Model Shop

19 Dunstall Street, Scunthorpe, Lincolnshire, DN15 6LD
01724 842349
Tinytots Store

180 Frodingham Road, Scunthorpe, Lincolnshire, DN15 7NN
07811 929551
Westgate Department Store

28-32 Southgate, Scunthorpe, Lincolnshire, DN15 6SU
01724 281888