Birkenhead Toy Shops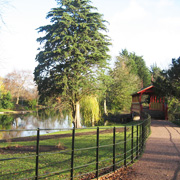 Located on the banks of the River Mersey opposite Liverpool, Birkenhead on the Wirral peninsula is an important industrial town as well as being home to a large population. The Grange and Pyramids Shopping Centre houses nearly 150 retailers, and whilst toy shops are a little thin on the ground in Birkenhead, many businesses sell a small selection of popular toy products.
Mainly trading online, Toypost in Corporation Road specialises in selling a wonderful selection of traditional wooden toys and games, many of which are hard to find on most high streets. Kit Stop in Oxton Road is a fantastic model shop with an assortment of kits and models from all the leading makers. Kidís bikes can be purchased from Birkenhead Cycles in Conway Street, and Rainbow in Grange Road West offers their customers all the latest childrenís and babies clothing fashions.
POPULAR RETAILERS
6 Langdale Court, Corporation Road, Birkenhead, Merseyside, CH41 8DT
0151 6524820
OTHER RETAILERS
Birkenhead Cycles

258 Conway Street, Birkenhead, Merseyside, CH41 4AH
0151 647 9966
Kit Stop

20 Oxton Road, Birkenhead, Merseyside, CH41 2QJ
0151 647 9067
Rainbow

48 Grange Road West, Birkenhead, Merseyside, CH41 4DA
0151 649 0022