Weston-super-Mare Toy Shops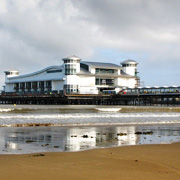 As a popular seaside town and tourist desination, Weston-super-Mare certainly has its fair share of independent toy shops that provide the locals and tourists with some excellent toy shopping facilities. Although online only, Sonbeam Shop has their base in the town from where they send their huge selection of character toys all over the UK.
Although particularly famous for laid-back donkey rides on the beach, the town has received considerable investment since the Grand Pier fire in 2008 - and this looks set to have a positive knock-on for local traders including the various Weston-super-Mare toy shops that exist in the town. Childrens clothes shops include Babydays and Coochy Coo. They both offer their local customers a good choice of different labels and fashions to keep the kids looking up to date.
POPULAR RETAILERS
85 High Street, Weston-super-Mare, Somerset, BS23 1HE
47 Meadow Street, Weston-super-Mare, BS23 1QJ
07943848435
Unit 10a B W Estate, Oldmixon Crescent, Weston-super-Mare, Somerset, BS24 9BA
01934 622000
OTHER RETAILERS
Babydays

88 Meadow Street, Weston-super-Mare, Somerset, BS23 1QW
07902 696855
Coochy Coo

3 Waterloo Street, Weston-super-Mare, Somerset, BS23 1LA
01934 411900
Model Discounts

39 Locking Road, Weston-super-Mare, Somerset, BS23 3BZ
01934 628 305‎
Model Masters

International House, Clifton Road, Weston-super-Mare, Somerset, BS23 1BW
01934 629717