Baby Born Dolls
(1 review)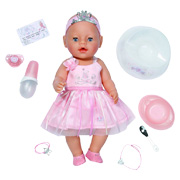 The endearing charm and quality of Baby Born dolls from Zapf Creation ensures that this collection continues to sell year after year to a succession of little girls. She has lots of realistic baby functions, such as drinking from her own bottle, eating her own special food and she even cries real tears.
With the rapid advances in electronic toys, Baby Born Interactive Boy or Girl has eight amazing functions that create body movements in an incredibly life-like way. At 34 cm long, this doll is dressed in a full body suit with a bunny print, and even comes with ten different accessories to enhance playtime.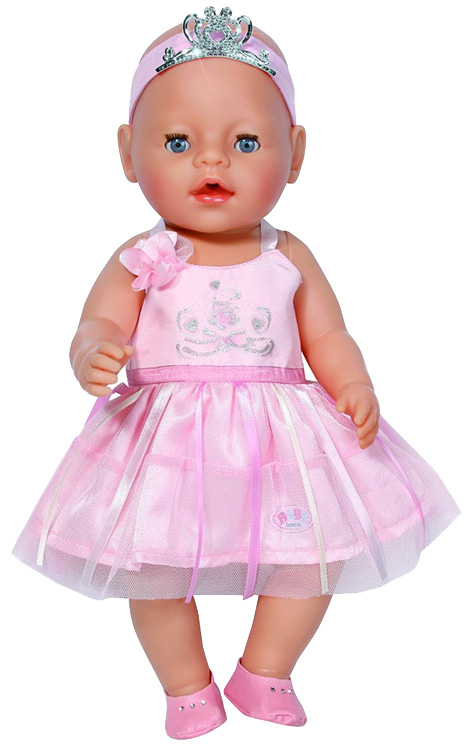 Baby Born My Little Girl and even Baby Born Interactive Horse are all part of this ever improving range of dolls for girls aged 3 to 8 years old. A Cabriolet Car, Travel Bag and Training Potty are just a few of the many other products that can be added to the collection.
My Little Baby Born has a great selection of different smaller style dolls. With constant new introductions such as a swimming version, and even an interactive function doll that has both movements and sounds, My Little Baby Born is a great introduction to the terrific world of Zapf dolls.
RECOMMENDED RETAILERS

Amazon
The world's most famous online retailer sells an unparalleled selection of toys.
Buy the Baby Born Dolls now >>