Aardman Animations Toys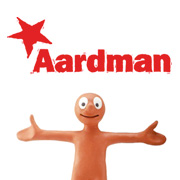 As one of the most famous animation companies on the planet, Aardman Animations has built up an impressive number of much-loved, household-name characters since the company began life in Bristol in 1976.
Not only have many of their projects won numerous awards, but they have also been immortalised in the form of some terrific Aardman toys including soft toys, craft sets and models. One of our all-time favourites has to be their Plasticine My Own Morph kit that encourages kids to try their hand at clay modelling.
Wallace and Gromit, Shaun the Sheep and Timmy are just a few of Aardman's most popular creations - and brand new shows such as Canimals are likely to bring Aardman-inspired toys into the homes of a brand new generation of children.
Being in the licensing industry as much as the animation industry, Aardman has built up a formidable licensing division called Aardman Rights. This part of the company deals with the exploiting of Aardman's content across all media... including toys. Their expertise in selling their own intellectual property makes them highly qualified to represent third parties too. Anyone who was at the London Toy Fair in January 2011 would have walked past Richard Noble's Bloodhound SSC car to get into the fair... a property which just happens to be represented by Aardman Rights.
HERO PRODUCTS
LICENCES HELD BY AARDMAN
RECOMMENDED RETAILERS

Amazon
The world's most famous online retailer sells an unparalleled selection of toys.
Buy Aardman toys now >>