Nicko Toys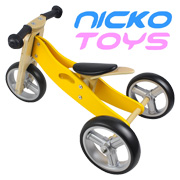 Debuting in 2016 at the world famous London Toy Fair, Nicko Toys are the main distributors for ranges of wooden toys, many of which are made from bamboo. Balance bikes take pride of place in their ranges with three different size options to choose from. The best designed of all is the 2-in-1 version which has a reversible frame making is suitable for children with short legs.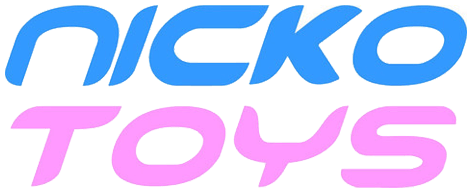 The Nicko Q-Pack construction role play sets use sustainable plantation wood as the main material and come in two different size sets with eight styles to pick from. Sets include castles, boats, space ships and tree houses. Other toys include wooden xylophones, pull along roller toys and chunky toy vehicles for the youngest children.
The company describes their toys as 'Fun, Safe, Quality & Value' as well as offering the very best service to their customers. Other ranges include kids bedroom wall clocks, photo frames, money boxes and pull back vehicles.
RECOMMENDED RETAILERS

Amazon
The world's most famous online retailer sells an unparalleled selection of toys.
Buy Nicko Toys now >>

Just Great Toys
Online boutique toy store with suggestions by age, category and brand.
Read more about Just Great Toys >>