Orchard Toys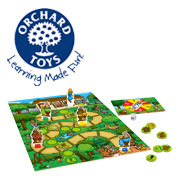 As one of the UK's last remaining toy designers and manufacturers, Orchard Toys are proud to say that their games, puzzles and other activity toys are made in Great Britain - mainly from recycled long lasting board that has an easy wipe clean surface. This helps to ensure the products will continue to give many years of pleasure and enjoyment in spite of repeated use. The ranges are also designed and developed by Orchard Toys own team of designers, and then tested in all sorts of different play environments.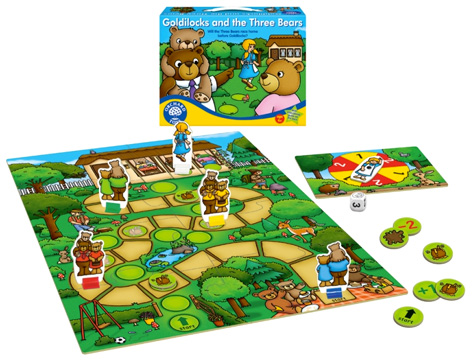 Many of Orchard Toys games have been approved as suitable for use within the subjects supported by the National Curriculum, and careful use of age grouping also gives customers some useful guidelines. The unique packaging of all Orchard Toys products makes them stand out from the opposition on retailer's shelves or websites, and the excellent on box descriptions lets customers know exactly what they are buying.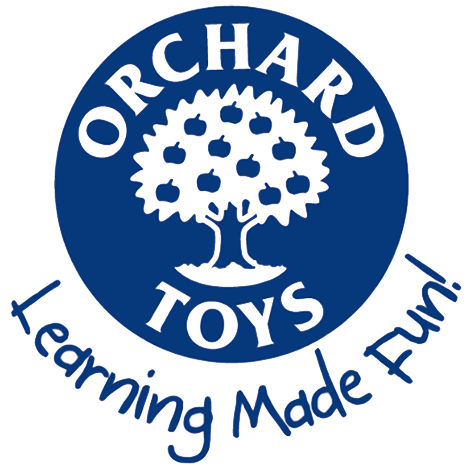 As a testament to their popularity, many of the Orchard Toys games and puzzles have been around for many years and are still purchased in huge quantities every year. Some of the best loved 'big' range of jigsaws is the digger, aeroplane and fire engine. All of them contain big chunky pieces that young children find so easy to handle and assemble.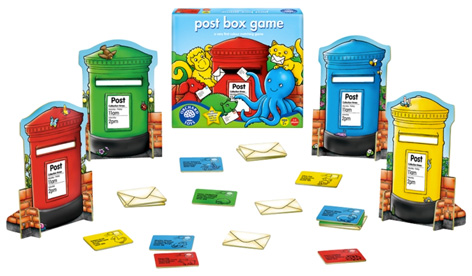 RECOMMENDED RETAILERS

Amazon
The world's most famous online retailer sells an unparalleled selection of toys.
Buy Orchard Toys now >>

Giddy Goat Toys
A traditional independent toy shop with online sales of toys from popular brands.
Read more about Giddy Goat Toys >>

Hubbard's Toy Cupboard
Independent toy shop and comprehensive website stocking Brio and Galt products.
Read more about Hubbard's Toy Cupboard >>

Melton Toys
Independently owned Toymaster store based in the historic market town of Melton Mowbray.
Read more about Melton Toys >>

Silly Billy's Toy Shop
A good variety of toys and games in this lovely toy shop.
Read more about Silly Billy's Toy Shop >>

Smart Start Toys
Wide range of innovative and traditional toys that are fun yet educational.
Read more about Smart Start Toys >>

The Yorkshire Jigsaw Store
Huge choice of jigsaws with suppliers including Gibsons and Orchard Toys.
Read more about The Yorkshire Jigsaw Store >>

Wise Owl Toys
Offers inspiring, different and fun toys with an educational bias.
Read more about Wise Owl Toys >>

WoWHoW
A wide range of children's quality educational toys, games and books.
Read more about WoWHoW >>