Gyro-Botz Deluxe Battle Arena
No customer reviews yet. Be the first.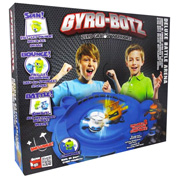 The perfect stadium for creating exciting encounters is the amazing Gyro-Botz Deluxe Battle Arena playset from Vivid Imaginations. With their springy bases and rip-cord starters, Gyro-Botz is a playground sensation.
Known as zero gravity warriors, each has three different actions like spinning, bouncing and battling. These cute little creatures have plenty of attitude - and there's no better place to show off their skills than in the Deluxe Battle Arena.
Two exclusive Gyro-Botz characters are included in this awesome set so that kids can get battling right away! With loads of Gyro-Botz to collect, kids can even have fun swapping models with their mates, and trying to find out which one is the eventual champion.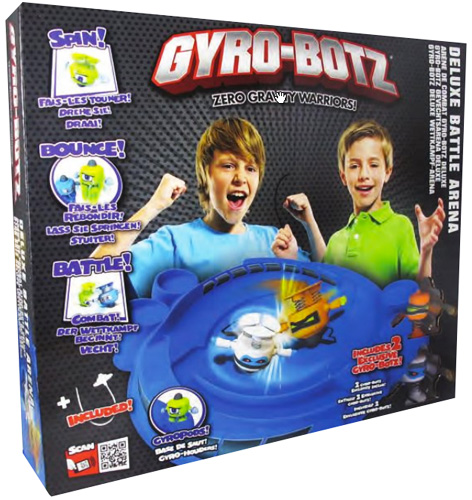 Gyro-Botz Deluxe Battle Arena playset is strong enough to withstand the rough and tough of many battles, and is a great addition to the Gyro-Botz craze.
RECOMMENDED RETAILERS

Amazon
The world's most famous online retailer sells an unparalleled selection of toys.
Buy the Gyro-Botz Deluxe Battle Arena now >>