Gyro-Botz
No customer reviews yet. Be the first.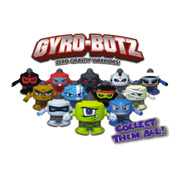 Having had a stellar year in 2011 distributing the legendary Moshi Monsters, Vivid Imaginations continue on the collectable theme by launching the briliantly named Gyro-Botz.
They may not be a million miles away from other popular collectables such as Zibits or Morbs, but there can be no mistaking the attitude of these little fellows. With the tagline "Zero Gravity Warriors" Gyro-Botz are designed to not only be collected but to be put to battle against one another too.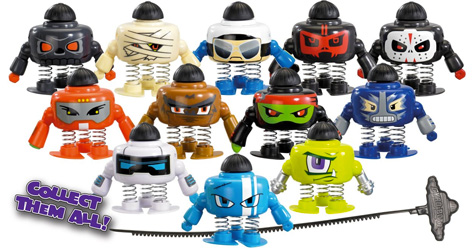 With distinctive looks and an internal gyro, Gyro-Botz are activated using the supplied ripcord. Simply place them on their heads and watch in amazement as they spin and battle against eachother. A Deluxe Battle Arena intensifies the fun, providing the perfect backdrop to some serious battling!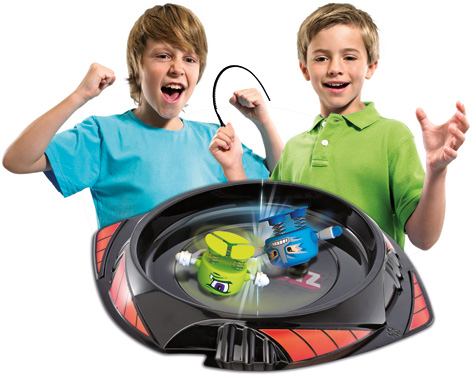 With twelve characters to collect in the initial range, and more being added all the time, there's 100s of little Gyro-Botz spinning, bouncing and battling across playgrounds all over the UK!

RECOMMENDED RETAILERS

Amazon
The world's most famous online retailer sells an unparalleled selection of toys.
Buy Gyro-Botz now >>