Morbs
No customer reviews yet. Be the first.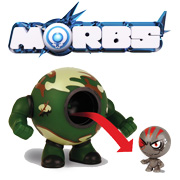 Flair have been responsible for various playground crazes before, and are responsible for another one with their brilliant Morbs toys. As if their Zibits or Dagedar weren't providing enough excitment for kids, Morbs are fantasy creatures that ooze attitude and are calling out to be collected. The initial rollout of Morbs toys included no less than 76 characters - we've included some of our favourites below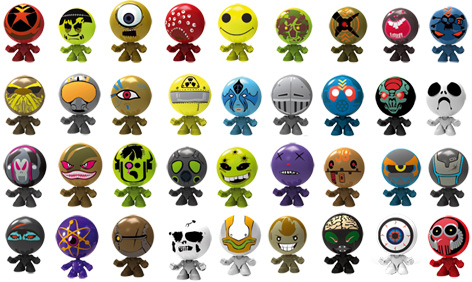 Morbs start life as a table-tennis type balls but instantly convert into a big headed, small bodied Morb character when thrown or rolled across a table. These sensational characters are divided between warriors and monsters - this provides an all important competitive edge to what otherwise would just be your standard collectable. Three different Mega Morb launchers can be purchased to blast the Morbs out of their stomachs with a simple squeeze on their backs!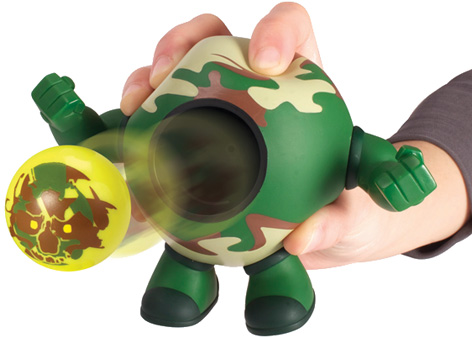 Don't expect this to be the end of the matter though. The Morbs Sonic Fighter Jet not only fires missiles but blasts Morbs out of its opening canopy into "morbit"! No doubt this aircraft will be responsible for many Morb battles taking place in playgrounds up and down the land!
For ultimate Morbs action, kids will almost certainly want to get their hands on the amazing Morb Battle Fortress. This ultimate Morbs play set is supplied with the awesome Morb canon that operates with air bellows. Fire the Morbs at the fortress walls to try and destroy it. The ping-pong Morbs characters will always transform on impact into a monster or warrior!

RECOMMENDED RETAILERS

Amazon
The world's most famous online retailer sells an unparalleled selection of toys.
Buy Morbs now >>