Ultimate Arlo and Spot Dinosaur Figure
No customer reviews yet. Be the first.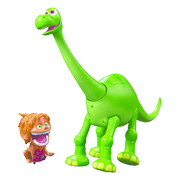 Tomy snapped up the toy licence for Disney-Pixar's The Good Dinosaur and created an engaging range of toys that fully capture the film's entertaining characters. One of these hero products is Ultimate Arlo. This radio controlled dinosaur is a walking, talking monster of a toy! Arlo's inseparable friend Spot is also included and uniquely he is the controller for all of Arlo's movements.
Raise Spot's arm to make Arlo walk towards him and see the reaction when Spot darts behind Arlo and gives his tail a friendly nip! This clever interactivity continues when Spot rides on Arlo's back to create a whole new range of communication and emotion.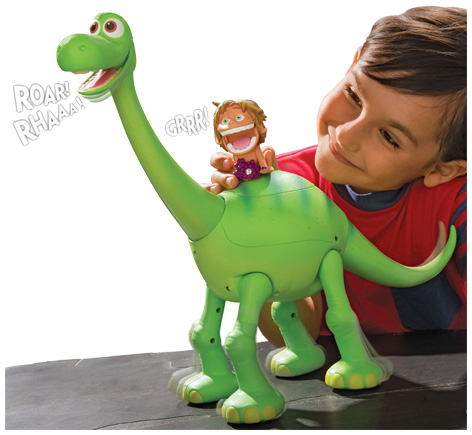 Ultimate Arlo is just one toy in Tomy's selections of The Good Dinosaur Toys. Kids should also watch out for Forrest Woodbrush the Styracosaurus and Galloping Butch the biting T-Rex! Other characters include Thunderclap the Pterodactylus and Buck the Apatosaurus as well as figures of Jack, Downpour and Lurlane.
RECOMMENDED RETAILERS

Amazon
The world's most famous online retailer sells an unparalleled selection of toys.
Buy the Ultimate Arlo and Spot Dinosaur Figure now >>