Attacknids
No customer reviews yet. Be the first.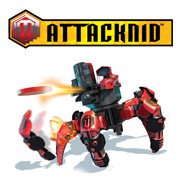 Following a huge YouTube campaign by Wow! Stuff in 2012 to name its toy robots, 23 out of 10,000 entrants suggested the name Attacknids. Launched under the Combat Creatures brand, each radio-controlled Attacknid can be loaded with a magazine of soft but effective missiles. These are designed to knock out the opponent's similarly armed robot.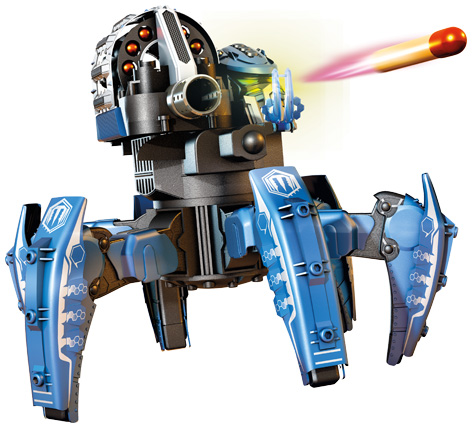 An AI head controller, (a toy industry first) is worn by each combatant; this helps to aim the missiles at strategic points to blast off body armour, or even totally disable the challenging Attacknid. The robot's movements have been described as spider-like which makes the battle even more difficult when taking aim!

Not a company to rest on its laurels, Wow Stuff! announced the launch of two new Attacknids robots for 2013. Featuring the 'Smart Port' for software updates, Doom Razor and Stryder each come with a range of different target accessories for ultimate customisation.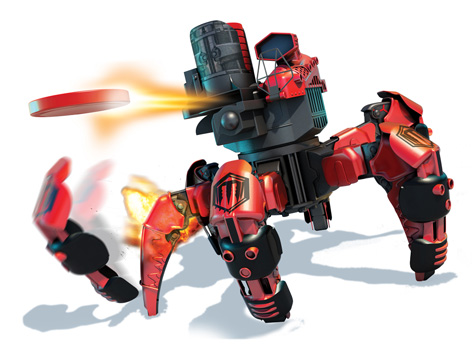 Originally described by Wow! Stuff as The Greatest Toy in the Universe, the innovative features and designs of Attacknids toys are of great credit to the firm's clever designers. They also produced the phenomenally successful 'Dave the Shoulder Monkey' that sold millions all over the world.
RECOMMENDED RETAILERS

Amazon
The world's most famous online retailer sells an unparalleled selection of toys.
Buy the Attacknids now >>