WOW! Stuff Toys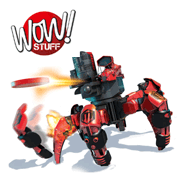 WOW! Stuff is a multi-award winning, fast growing UK based toy company that produces infectiously brilliant gifts, gadgets and toys. Probably best known for Dave the Shoulder Monkey, the cheeky little remote-contolled chappy that got huge national attention in 2010, each year the company introduces several new products into its ranges – often to considerable media applause.
WOW! Stuff invents and designs most of their own products, although factories and inventors are welcome to submit product ideas for consideration. The company's broad appeal means that Wow Stuff is able to team up with 'high-brow' household name organisations like the Science Museum and Mensa, whilst at the same time producing some downright wacky products for eccentric brands like Wallace and Gromit.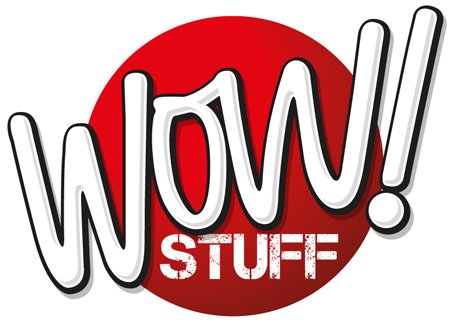 Run by Richard North, the charismatic entrepeneur that some people may recognise from the TV show Secret Millionaire, WOW! Stuff continues to create unpredictable, enigmatic but utterly brilliant products that will force even the most reserved and serious of people to crack a smile.
HERO PRODUCTS
LICENCES HELD BY WOW! STUFF








RECOMMENDED RETAILERS

Amazon
The world's most famous online retailer sells an unparalleled selection of toys.
Buy WOW! Stuff toys now >>