Real FX Racing
No customer reviews yet. Be the first.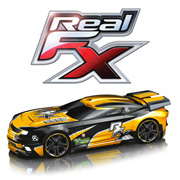 Update: Since launching this review we're delighted to report that the success of Real FX at retail has led to Real FX 2.0 which features adjustable traction control and new car colours.
As one of the first toys to use artificial intelligence (AI), Real FX by Wow! Stuff is a unique car racing system. You can keep up-to-date with the news and gossip about this revolutionary range of products on the Real FX Racing blog.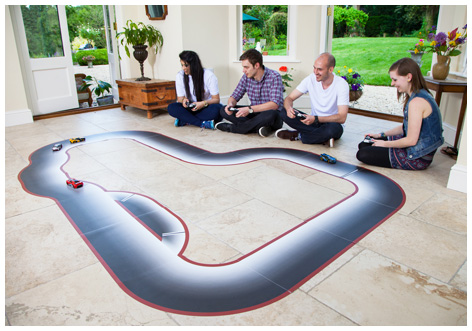 The track simply rolls out onto any flat area, and within a few seconds you can be racing! A digital monitoring system records data such as lap times and can throw in in virtual engine faults as well monitoring engine 'wear' in real time.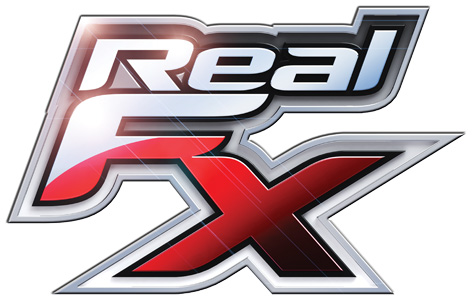 The 'Infrared Opto Sensors' are able to read the track up to 200 times every second giving incredible precision to a car's positioning. Drivers can race against each other or use the second car in Pace mode to get in some useful practise. If your car spins off the road, just hit the RC switch to drive back on the track and resume the challenge. The built in AI takes care of it all!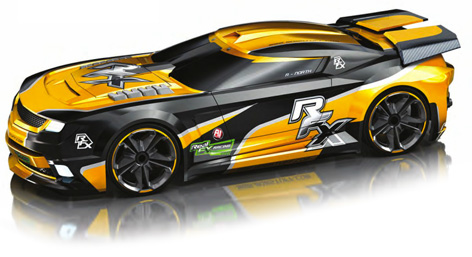 Real FX launch set includes a roll out track measuring two metres, two cars and the two digital handsets. Optimised battery life means that the cars can give over 1500 laps on a single set of three AAA batteries.
Developed over a five year period, the brand is supported by three gobal patents that cover the innovative technology that gives such an improved user experience over traditional slot racing circuits. Vivid are appointed as the UKs official distributor and deliveries are likely to commence in the Autumn of 2015.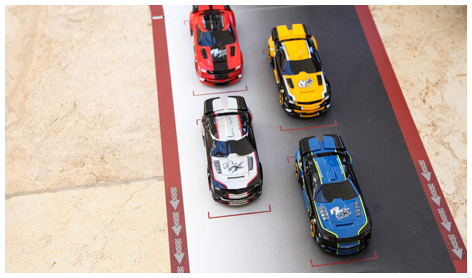 Dr. Graeme Taylor from Wow! Labs said: "It's all about replicating real life car racing. You need to find the best racing line, drift in and out of the bends, and pick your moment to take the lead. It's like video game racing meets slot racing, but in real life and of course with no slots. We use 2.4 GHz wireless handsets so the number of cars on track and the distance they work at is fantastic. With extra track pieces being so affordable we expect to see kids creating 100 foot tracks outdoors – and building them in minutes not hours."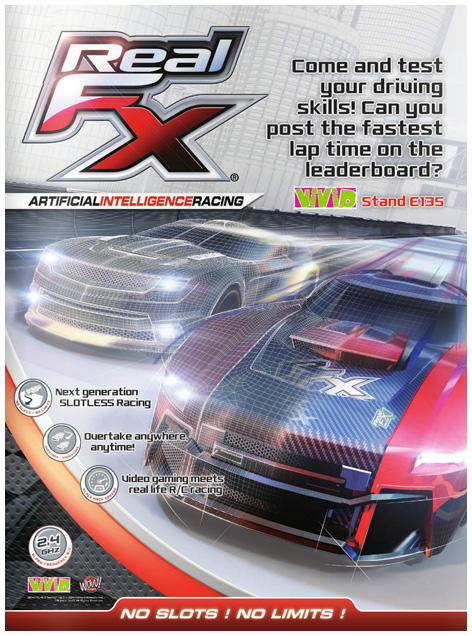 RECOMMENDED RETAILERS

Amazon
The world's most famous online retailer sells an unparalleled selection of toys.
Buy the Real FX Racing now >>